Aer Lingus passenger gets $300 phone bill after not using airplane mode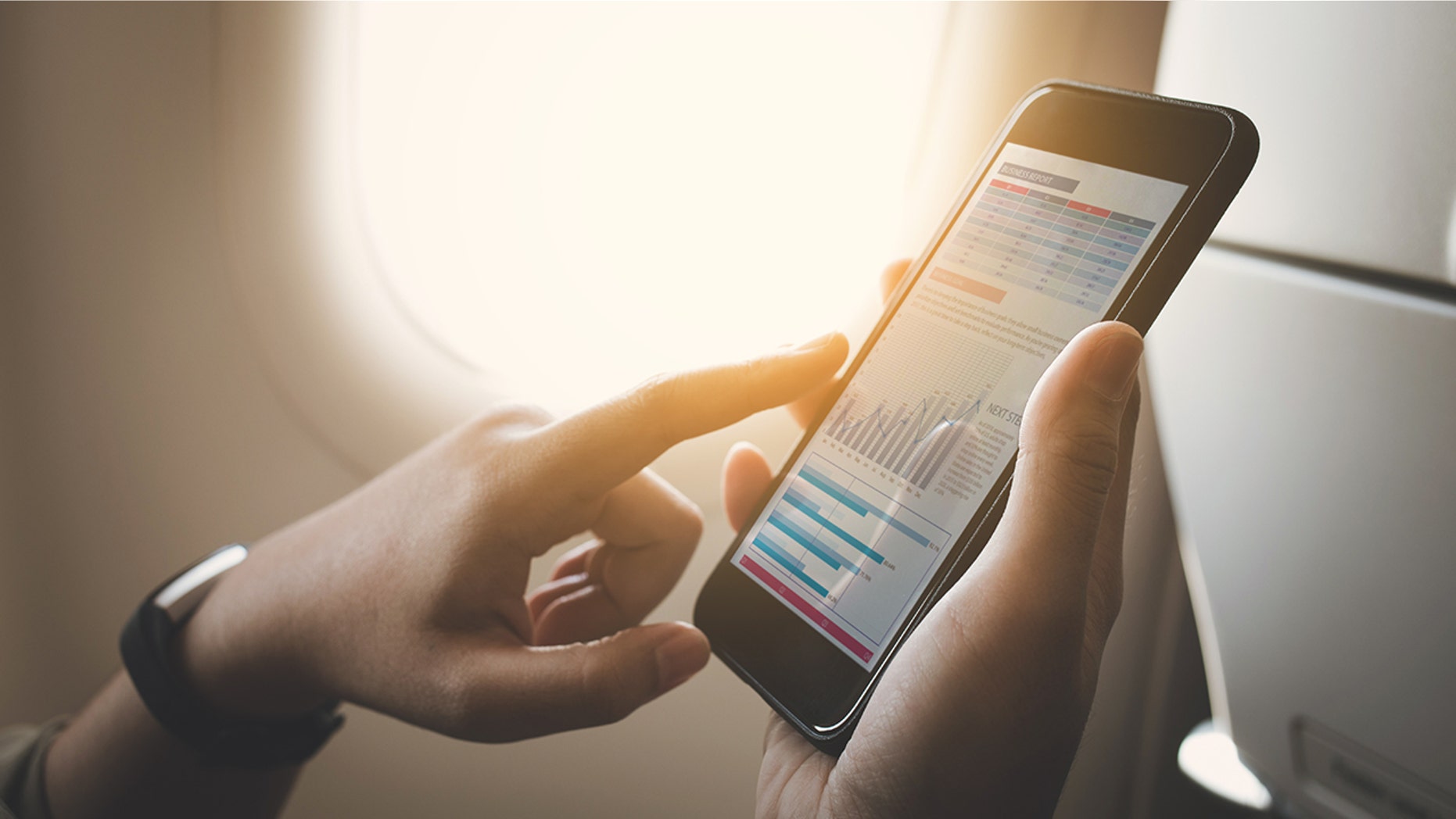 Before every flight, passengers are advised to switch off their mobile devices or turn on airplane mode.
While safety is a part of it, doing this could also save you from being hit with hefty roaming charges. Depending on the plane and your device, a phone which hasn't been put in airplane mode could automatically connect to the aircraft's antenna and rack up the charges without you realizing it.
This is because some phones will automatically connect to a roaming network - often using satellite, where charges are much higher - as one traveler flying with Aer Lingus recently found out.
WATER FROM AIRPLANE TANKS MAY CONTAIN E. COLI, STUDY SUGGESTS
The unnamed passenger told The Irish Times that he left his phone on in the overhead compartment while traveling to the U.S. and ended up with almost $300 in charges from his provider AT&T - the bill for which he only received weeks later.
AT&T said that the phone had connected to the plane's antenna and used data that was "outside an unlimited international roaming plan," which incurred the extra charges.
Although it doesn't always happen, the airline confirmed that passengers' devices "may connect to the in-flight roaming network" without them opting into the fee-paying WiFi network.
Instead, the money is directly billed to the provider, as was the case in this instance.
But it's not just roaming on flights you need to worry about - leaving your phone on while at sea might incur sizeable fees too.
FOLLOW US ON FACEBOOK FOR MORE FOX LIFESTYLE NEWS
In 2016, Mark Stokes from West Yorkshire received a $433 bill from O2 after roaming while on a cross-channel ferry.
He had paid for a bolt-on package with the service provider so he could use his phone as normal while abroad so was surprised to receive the extra charges.
According to the BBC, the extra charges were as a result of the ferry's own mobile network, which is operated via satellite. The satellite network falls outside the usual mobile networks meaning that normal phone tariffs don't apply.