JetBlue may reduce flight options after reporting revenue losses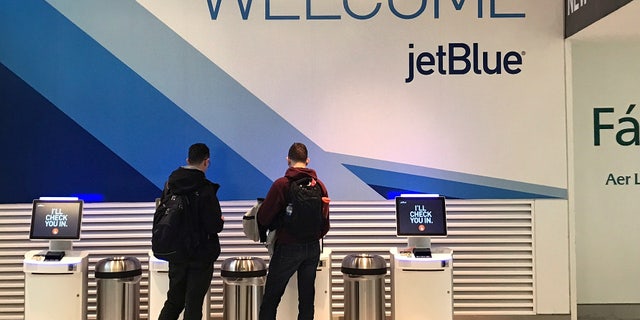 JetBlue travelers may want to book their flights sooner rather than later after the company reported declining revenue in January-- a trend that may lead to fewer flight options for customers.
Travel industry site Skift reported that the move to axe routes would be made in service of basic supply and demand: If the airline has fewer flights, it should reap a bigger profit from each route it maintains.
To determine how much they're making per passenger, airlines use a metric called "revenue per available seat mile," or RASM.
AIRLINES ADDING DOZENS OF FLIGHTS AHEAD OF SUPER BOWL
JetBlue announced Thursday that its RASM fell by between 8 and 9 percent in the first quarter of 2016 compared with the first quarter of 2015. But in the fourth quarter, Skift reported JetBlue's RASM fell by only 1.5 percent.
Still, the drastic dip from the first quarter may influence investors, thereby affecting the company's bottom line. In the fourth quarter, JetBlue reported earning $172 million, which is about $18 million less than in the same period from 2015.
FOR THE LATEST TRAVEL FEATURES, FOLLOW FOX LIFESTYLE ON FACEBOOK
The airline is now considering trimming flights to destinations in Latin America, Puerto Rico, as well as current routes in the continental United States.
"We have shown an ability to react," JetBlue CEO Robin Hayes told analysts during an earnings call Thursday.
"It is early enough in the year that we do have most of the year ahead of us as we start to think about the changes will make. Some of those you will see quite soon."