JetBlue treats dozens of sick children to 'Dream Flight'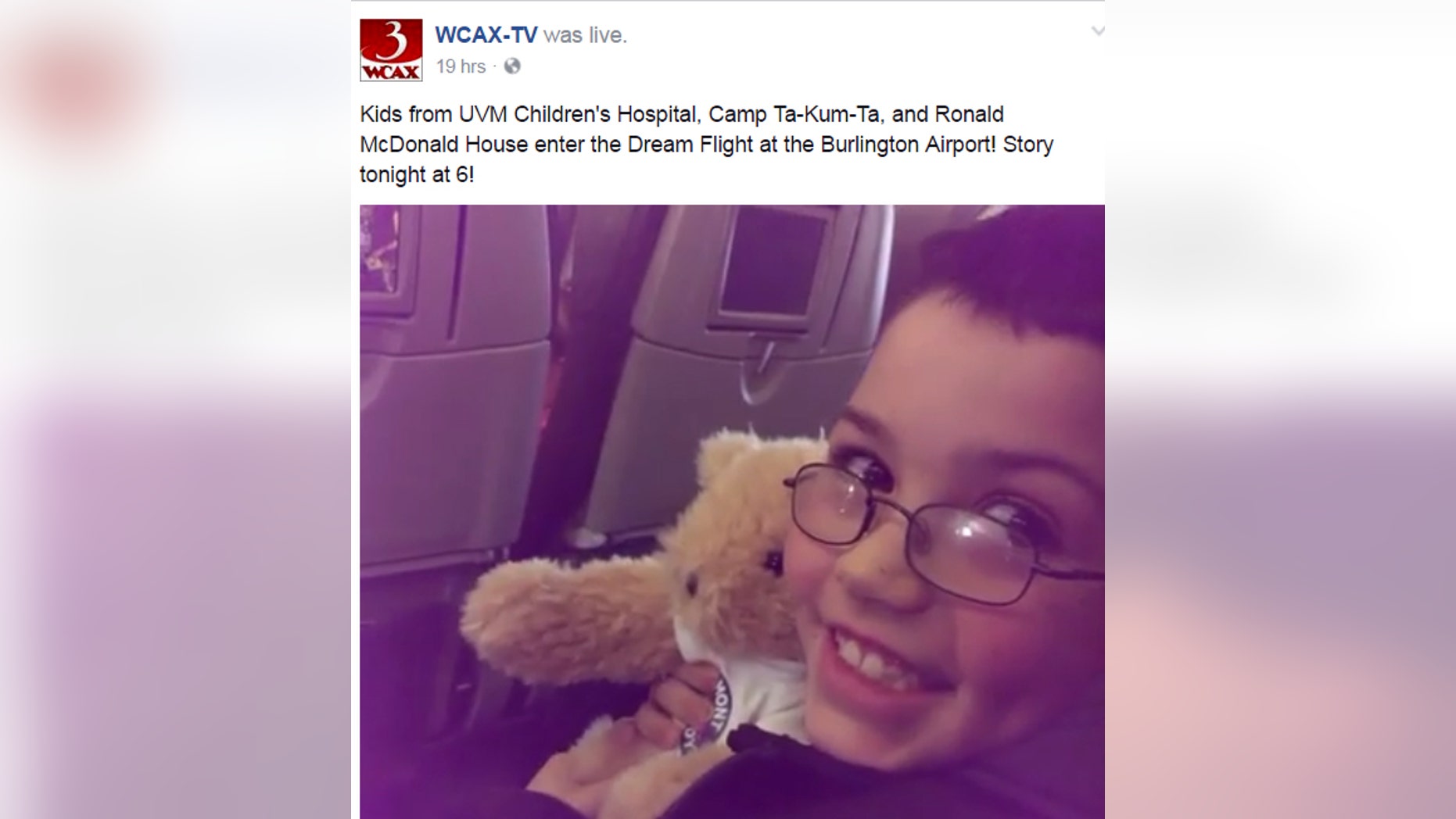 Dozens of children and their families took to the skies Tuesday in a special flight over Vermont to help them kick off the holiday season and forget about their illnesses for the day.  JetBlue, Burlington International Airport, Camp Ta-Kum-Ta, Ronald McDonald House and University of Vermont Children's Hospital all came together to host 39 children in the sky.
Dubbed "The Dream Flight," the experience was a first for many of the children, who have all spent considerable time hospitalized for an illness, MyChamplainValley.com reported.  Frosty the Snowman was on hand to help check in the special passengers at the gate.
"I was really excited because I thought I was going to a doctor's appointment," 9-year-old Rowan Dodge, a two-time cancer survivor, told WCAX.com. "I'm hoping to see Santa because my mom told me we were going to see Santa, but she already tricked me once today, so I don't know if we're actually going to see Santa Claus."
Each child was given a teddy bear when they reached their seats and treated to views of Mount Mansfield and Mount Washington.
"When we took off, I started to cry," Steve Shover, a JetBlue employee who was on the flight, told WCAX.com. "It was happy tears, though, to do something really special for kids who may not ever have another opportunity in their entire lives to actually go on a plane."
Once the flight landed the children and their families were treated to a holiday party with Santa Claus.