Dubai airport briefly closed for 'suspected drone activity'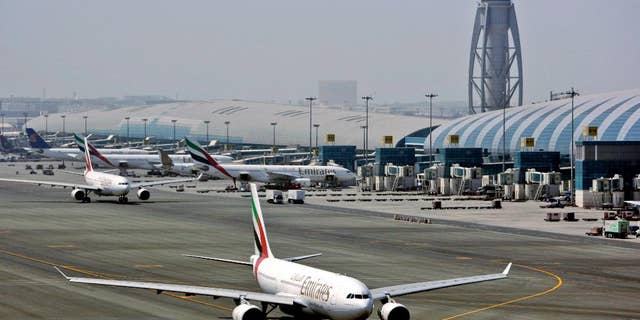 Dubai International Airport (DXB) briefly halted flights over an alleged drone sighting for 30 minutes on Friday morning.
Media reps for the world's busiest airport for international travel confirmed that flights from 10:13 a.m. to 10:45 a.m. were suspended over "suspected drone activity."
Flights were later resumed, as per DXB's official Twitter account.
DALLAS-AREA FLIGHTS DELAYED AFTER AIR TRAFFIC CONTROLLERS FORCED TO EVACUATE OVER REPORTS OF SMOKE AT AIRPORT
Drone activity in the high skies near air hubs of all sizes is becoming an increasing concern for both airport and government officials. Back in January, both London Heathrow and New Jersey's Newark Liberty International Airport briefly halted aerial activity over suspicious drone sightings.
As for DXB, alleged drone sightings have previously disrupted flights into the airport, which is the base of the long-haul carrier Emirates. Drone owners are now required to register with the United Arab Emirates' General Civil Aviation Authority.
FOLLOW US ON FACEBOOK FOR MORE FOX LIFESTYLE NEWS
Authorities also ban hobbyists from putting cameras or lasers on their drones and flying in certain areas.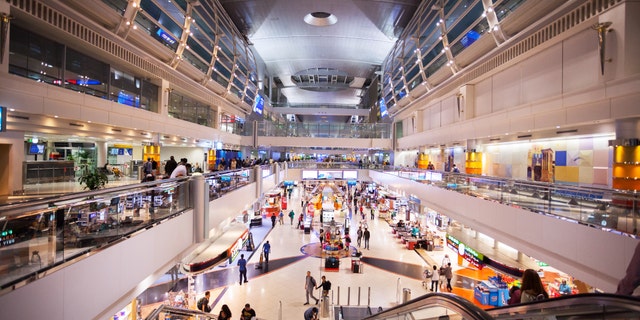 Just weeks ago, Dubai Airport was named as the world's busiest international air hub, welcoming over 89 million passengers in 2018. A grand total of 89,149,387 people used the airport last year, as per Dubai media outlet Gulf News, up from 88.2 million the year prior.
CLICK HERE TO GET THE FOX NEWS APP
According to the outlet, major source market countries with registered passengers include India, Saudi Arabia, the United Kingdom, China, the U.S. and Russia.
The Associated Press contributed to this report.