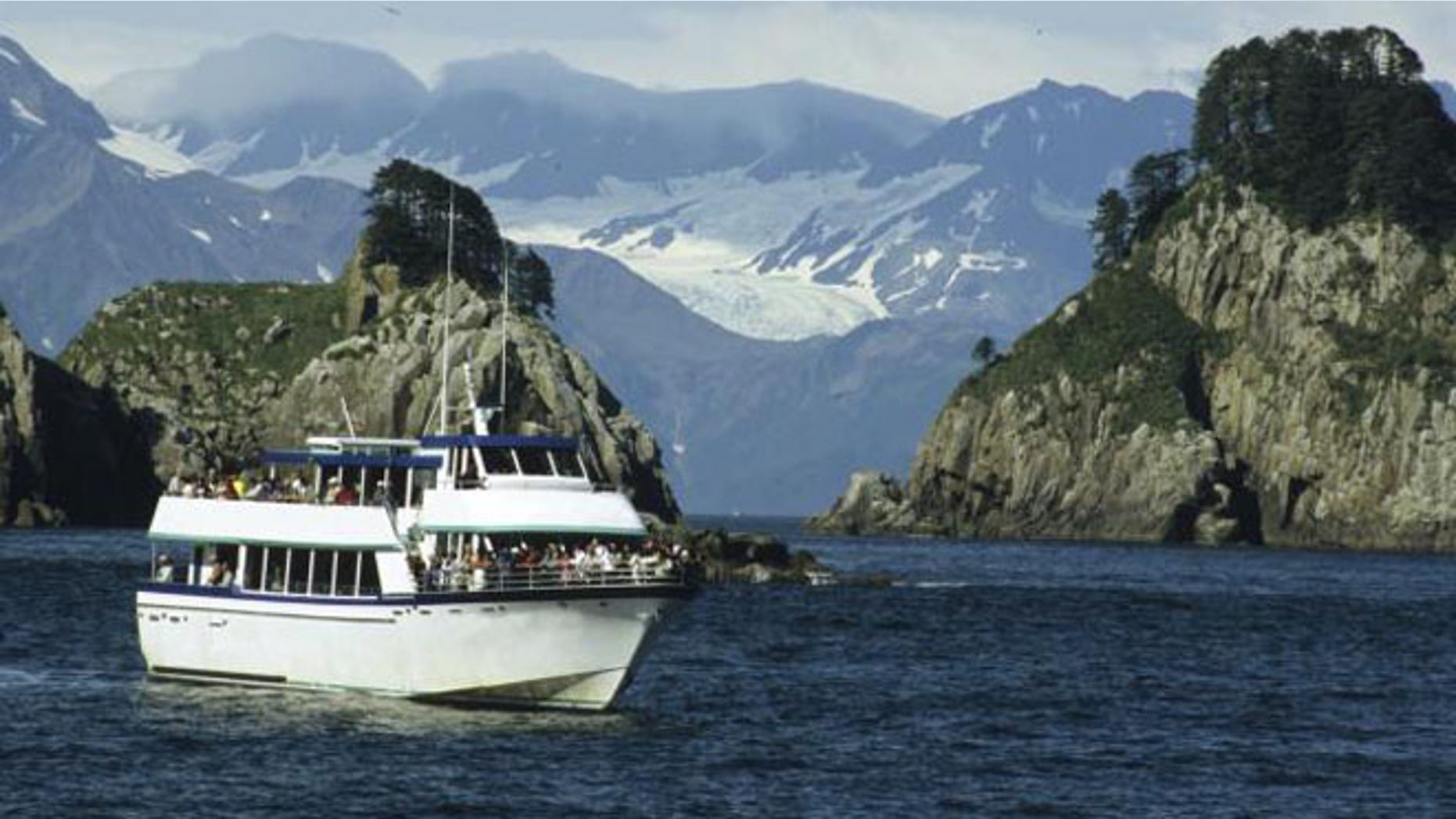 The cruise industry has faced it share of challenges recently, but sometimes a challenge creates opportunity. Let's examine those challenges and the changes and other influences affecting the cruise trade with our New Year Cruise Trends for 2014.
Recent negative events, as isolated as they may be, have raised doubts about cruises for many people who have never been on one. So most cruise lines are seeing fewer first-timers. But there is a bright side to this: a higher percentage of experienced passengers – people who will always be happy to snap up the bargains that come from "hard times" in any industry.
While having fewer first-time cruisers is bad for the industry's bottom line, the impact on the experience itself is surprisingly positive. Most of the people I met on my latest cruise were very experienced, making my adventure unusually comfortable and efficient. I liken it to frequent fliers in first class: Everyone knew what to expect – and what was expected of them.
I'm not suggesting that first-time cruisers will feel out-of-place now. In fact, I think that when they return they will reap the benefits of this temporary change. I was impressed by how quickly the few freshmen I spotted assimilated; by Day Two I couldn't pick them out from the graduates.  Rarely did I see anyone use the elevator to ascend just one floor, and I was very impressed by the quality of dress on "formal suggested" night. It was almost like old times.
2014 Cruise Pricing Trends
These are still tough times for mainstream brands like Carnival, though the line had a surprisingly good last quarter. Still, I expect to see continued bargain-basement prices on "lead-in" accommodations like inside cabins, because that strategy appears to be working. These rooms currently go for about half the price of balcony staterooms, another sign that first-timers are absent, since experienced cruisers prefer balcony cabins. But it also means there are real bargains out there for people who want to cruise inexpensively.
Another trend is toward short cruises, from three to five days, even from premium brands like Princess and Holland America. Shorter cruises appeal to people who want to try a cruise without risking too much money. But, ironically, people on short cruises tend to stay up late drinking and gambling, spending more per day than on average cruises. But as far as price per day, shorter cruises are bargains right now. Just keep in mind that longer cruises make more sense if you have airfare and other travel costs.
The Drinking and Dining Experience
The Return of Traditional Dining
The return of experienced cruisers has reversed a trend that was designed to attract new people – open-seating dining. Novices often viewed pre-set dining times and assigned tables as too regimented, but on many cruise ships the traditional dining style is back and popular again. A few years ago most ships set aside about two-thirds of available space for "anytime dining." Today that ratio is reversed, with two-thirds of tables going back to pre-assigned dining. Of course, even though most people are assigned a table upon boarding, attendance is not mandatory, which leads to . . .
New Dining Alternatives
This is one of my favorite new trends. Alternative dining venues are not new, but ships are now offering "special" alternative dining experiences, often only once per cruise. One example is the night that Holland America's Pinnacle Grill recreates menu items from New York's iconic "Le Cirque" restaurant. The price is higher, but the food is delicious. Even better are many cruise lines' new "Chef's Dinner" offerings, where each course (and there are usually six or seven) is paired with a wine or aperitif. The cost is about $100 per person, but with caviar, foie gras, truffles and other delicacies, it's more than a dinner – it's an experience.
Higher Onboard Prices – Drinks and Spa
Spa prices have gone through the roof, even on mainstream cruise lines; they're as high as $180, depending on the treatment, so it's a good idea to shop for bargains. Look for coupons and book ships that offer separate steam rooms and saunas in the fitness center.
The price of drinks on cruise ships is now on a par with urban nightclubs. A glass of wine at dinner starts at $7.50; domestic beer is $5.00. Frozen drinks, imported beer and finer wines cost even more.
Drink Packages
More cruise ships are starting to offer prepaid "all you can drink" beverage packages on a "per-person, per-day" basis. Celebrity Cruises' package includes soda only at $7 per day; soda, juices, special coffees, Red Bull, etc., at $18 per day; Classic Package (add unlimited cocktails, wine and beer, regularly up to $8 per serving) for $44;  Premium Package (add unlimited drinks normally priced at up to $12 per serving): $54.
These packages, which must be purchased by both adults in a room for the entire cruise, are slightly cheaper if purchased online before the cruise. They do not include the mini-bar or room service.
Dinner Packages
A very recent development for people who really enjoy alternative restaurants is prepaid specialty dining packages. For example, Norwegian Cruise Line offers the $47 "Signature Trio" package for meals at the Steakhouse, the French Bistro and the Italian trattoria. Celebrity, Royal Caribbean and Princess all have their own packages.
Luxury Cruise Lines
Luxury cruise lines include drinks and special restaurants, so drink and dining packages are mostly redundant. On those lines, the 2014 trend is to bring aboard more famous chefs for greater culinary variety.
Another luxury cruise line trend is including Internet access and more shore excursions in the fare. I expect to see more of this in the coming year.
Entertainment and Activities
For adults, licensed Broadway productions aboard Royal Caribbean include Mamma Mia, Hairspray, Chicago and Saturday Night Fever. Norwegian has Blue Man Group, Rock of Ages, Legally Blonde, Second City and more.
New for 2014, Holland America will install B.B. King's Blues Clubs on most of its ships, and it has extended its performances featuring "Dancing with the Stars" contest winners.
For the Kids
Kids' experiences are getting better throughout the industry. Parents are reporting better activities and improved supervision, and more ships are installing water slides and rope courses.
Disney continues to lead the pack with exclusive stage shows, movies and "character experiences." But other cruise lines also feature popular characters for kids.
Very big news for Carnival is its new "Dr. Seuss at Sea" program, which will feature entertainers for the first time. Character breakfasts and promenade parades will feature Cat in the Hat, Thing One and Thing Two and Sam-I-Am. Late night movies will also feature Dr. Seuss characters.
Norwegian has Nickelodeon characters and Royal Caribbean has DreamWorks (Shrek, Kung Fu Panda). Royal Caribbean also offers full-screen movies from DreamWorks in 3D on its ships.
In-cabin Entertainment
Another trend on cruise ships is telecasting daily "chat shows" that are produced onboard and shown on stateroom TVs. Princess committed to this in a big way on its two newest ships, Royal and Regal Princess, with the "Princess Live!" theater venue, where live entertainment is recorded for in-cabin viewing. Additionally, Carnival and most other cruise lines are now offering taped replays of their best live stage shows in the staterooms during the day.
The new Royal and Regal Princess ships are especially nice with large 36-inch TVs, with free-to-view recent-release movies in each stateroom. On other cruise lines you can expect to pay as much as $12 to $18 to watch a pay-per-view movie – on a 24-inch set.
Keeping in Touch
The final trend for 2014 is greater integration of smartphone and iPad technology. You can now carry your devices and access your ship's Wi-Fi system to see the daily schedule, for example.
Even getting your email or phone calls is no longer prohibitively expensive, now that many cruise lines have teamed with satellite providers to offer lower prices for cell access. But it is still cheaper to pay for the Internet access and bring your own laptop.
The Downside
There is one factor that will probably continue for years: the trend toward bigger and more crowded ships. When factoring in operational costs, it only makes sense to put more people on board each vessel. So the once "big" ships of 2000 (130,000-tons) are now the medium-sized ships. Newer ships are coming in at closer to 160,000 tons. The two 220,000-ton Oasis-class ships remain the largest in the world, but two more vessels of the same size are will be arriving before you know it.