What's Included with Your Luxury Cruise?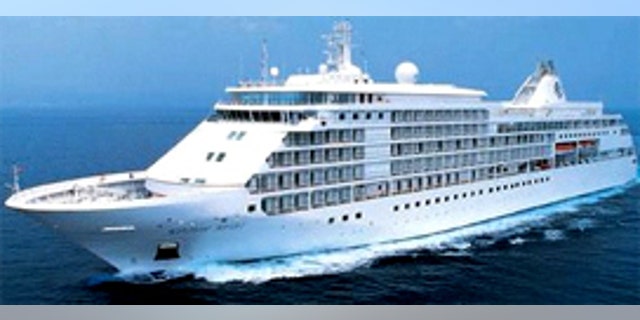 A few years ago, it was easy to define a luxury cruise line by the amenities included in the cruise fare. If a cruise line offered a luxury product, the cruise price was "inclusive," covering liquor and crew gratuities along with the meals and entertainment that all mainstream cruise lines provide as part of the basic cruise cost.
But since 2008, the definition of "inclusive" has become more complicated. For example, the luxury line Regent Seven Seas has started bundling just about everything you can imagine into the cruise fare: shore excursions, airfare with business class upgrades, one night's pre-cruise hotel stay with ground transfers, and three nights post (or pre) cruise hotel stays.
Another luxury line, Crystal Cruises, which has never included shore excursions, drinks or gratuities in the cruise fare -- now offers passengers a shipboard credit as high as $2,000 per couple to spend as they please.
In the middle sits Silversea Cruises, which still includes all beverages and gratuities in the cruise fare, but not shore excursions. Now the line is including up to $1,000 per stateroom in onboard credits to spend as you please, with shore excursions and/or spa treatments the most likely options.
But don't think for a second the prices on these luxury lines are the same. The more that's included, the higher the fare will go. Thus Regent's fares tend to be highest, while Crystal's tend to be lowest and Silversea in the middle.
Seabourn is the one luxury cruise line that I have seen most consistently rated highest for quality and has not changed what is included in its cruise fares. It offers the standard (for luxury cruise lines) inclusions of beverages and gratuities--and nothing more.
The bottom line: It has become so difficult to compare and quantify the specifics of what each cruise line includes in its cruise fare that it really isn't worth the time. You would have to pre-plan your entire cruise with calculator in hand to have any idea which one offers the best value.
I have seen a trend among luxury cruise enthusiasts to simply give up and not even try to compare the relative value of different cruise lines. It now boils down to other questions: Which one has the most appealing food and service? And how much is it worth to the individual not to have to sign and pay extra for anything they do on a cruise?
Not having to worry about added costs has a real value to many luxury cruisers--even when it means they pay more in total cruise fare than they save by using what is included. They want freedom from having to think about money during the cruise, and they might pay dearly for that freedom from worry.
The Most Inclusive Cruise Line
The cruise line that has the most inclusive pricing these days is Regent Seven Seas. Here is what Regent now includes with every cruise fare:
1. Two-for-one fares, meaning it has cut the price per person in half, or so it claims. To verify this, you would have to find the same cruise priced at twice what is being charged, but you never will, because every luxury cruise line has been offering "two-for-one" fares since 2008.
2. Round-trip airfare for both passengers; and for those booked in penthouse or higher accommodations, that includes "free" (or discounted) business class airfare.
3. Unlimited shore excursions (subject to availability and with a surcharge for "Regent Choice" excursions, unofficially defined as those that cost more than $225 per person).
4. A one-night, pre-cruise hotel stay and transfers to the ship the next day.
5. Post-cruise three-night hotel stays (pre-cruise is also permitted).
6. Beverages of all kinds: water, soda, beer, wines and spirits.
7. Gratuities for staff members.
That is a LOT of "free" stuff, so it sounds very cost effective if you ignore the obvious truth that the line has increased the cruise fares more than enough to cover all those extras.
The challenge to those searching for the best value is that each luxury line offers different "special values" in different ways. In fact, everything about the way luxury cruise fares are now presented is so complicated it makes quantifying and comparing the true value of one cruise over another next to impossible. And that may be exactly what they planned all along.
Alternatives to the Luxury Fare Game
Luxury cruisers are surprisingly wed to the concept of inclusiveness, even when it means they pay more for it than they get in return.
Meanwhile, some "upscale" cruise lines like Azamara and Oceania are offering cruises with nearly the same quality of food and service as the luxury lines, and even including beverages and gratuities with certain suites, but the basic cruise fare is much lower. Because of lines like these and the obfuscating pricing practices of luxury cruise lines--the current definition of "luxury cruise line" could soon disappear.

Cruising 101
As always if you need to know more about cruising we urge you to consult our Cruising101 FAQ.
I started writing about stock market investing for Motley Fool in 1995, but previously I worked aboard cruise ships. I co-started CruiseMates.com, the first cruise travel guide on the Internet in New York City in 1999. CruiseMates, one the Web's top cruise travel guides was acquired by Internet Brands(NASDAQ: INET) in 2006. Once CEO, I am now the editor of CruiseMates Paul Motter