Boeing Sees Growing Demand for Commercial Planes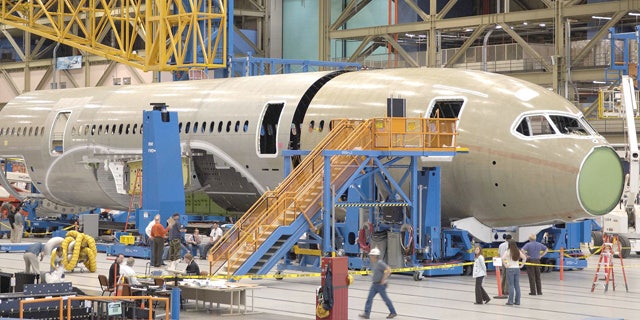 Demand for Boeing Co's new commercial airplanes is growing, even as the U.S. plane maker faces ongoing challenges in defense spending, Chief Executive Jim McNerney told shareholders on Monday.
The company had anticipated the defense downturn for several years, he said at a shareholders meeting in Chicago. In preparation for cutbacks in U.S. government spending, defense companies have cut jobs, shed non-strategic units and are making acquisitions in niche growth areas.
Boeing, the world's largest aerospace and defense company, is ramping up production of commercial airplanes to meet increased demand from airlines while it faces pressure from defense cutbacks.
Boeing's commercial orders have grown rapidly this year, while production has accelerated on all its commercial planes including the 787 Dreamliner. The new lightweight carbon-composite airplane came to market in 2011 after three years of delays.
Boeing also hopes to win orders for its upcoming 737 MAX, with a new, fuel-efficient engine, that will compete with Airbus' upcoming A320neo.
Boeing last week turned in a stronger-than-expected quarterly profit. [ID: nL2E8FP1QO]
Shares of Boeing, which have risen about 4 percent so far this year, were down 1.3 percent at $76.23 at mid-afternoon.