Before they were boutiques: Unique hotel history
Travelers who are bored with cookie-cutter accommodations may want to seek out a unique boutique property with a history instead. From a former psychiatric hospital to a Turkish sultan's palace to a Wisconsin chocolate factory, here are a handful of boutique properties whose befores are more compelling than their afters.
1. Ciragan Palace Kempinski - Istanbul, Turkey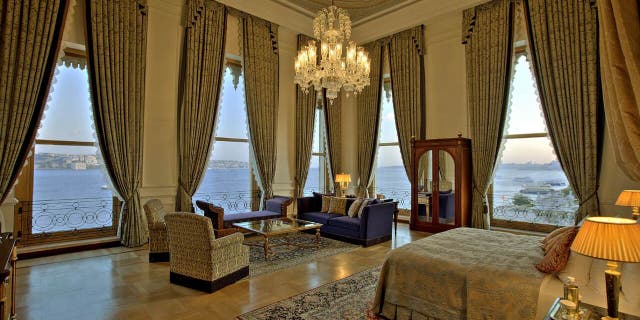 Completed in 1871, Ciragan Palace Kempinski was originally the residence of two successive sultans. A fire destroyed most of the palace in 1910, and the foundation that remained was used as a soccer stadium until the early 1990s, when ground was broken for the palatial five-star hotel that stands today. Although it's a modern structure, the elegant design reflects the property's regal days, when the sultans' guests included the Ottoman parliament and the wife of Napoleon III. More recently, visitors have included Bill Clinton, Oprah Winfrey, Sophia Loren and Sting. Basic rooms with a view of the Bosphorus start at around $300/night, but guests who book one of the hotel's 11 imperial palace suites can pay 10 times that to be greeted by their private butler on the Ottoman Palace helipad.
2. Washington School House - Park City, Utah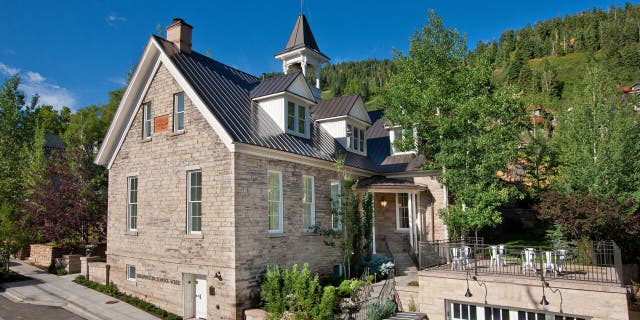 The 126-year-old Washington School House is still a local institution, but instead of offering an education, it's providing elegant accommodations. The design team that turned the classrooms into 12 rooms and suites preserved much of the structure's integrity, including its 16-foot ceilings. After a day of skiing, guests can lounge on period furniture (while taking advantage of the loaner iPods and iPads) or fall asleep in fine Italian linens. In lieu of a playground, the schoolhouse now has a hillside heated pool and spa that guests can enjoy when they're not warming up by the outdoor fire pit — a steel torch from the 2002 Winter Olympics. During the winter, high season in Park City, rates start at $850/night.
3. The Jane - New York City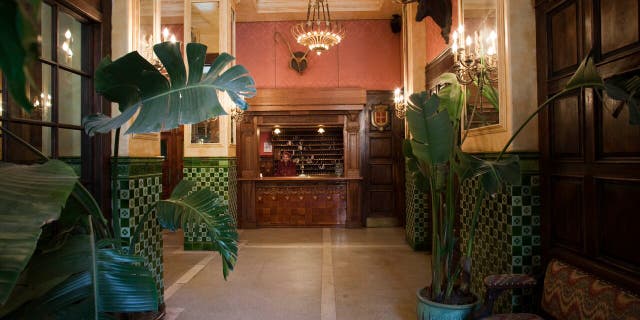 When the Titanic sank in 1912, the survivors sought refuge in this building, which is now a hip West Village hotel. The American Seaman's Friend Society Sailor's Home and Institute was built in 1908 and was intended to house sailors who could afford to spend $.25 for a modest room modeled after a ship's berth. In 1944, the seamen moved out and the YMCA moved in, bringing transient residents and a questionable clientele. But the building was renovated in 2008 and named The Jane for its address on Jane Street. Now under new ownership, it offers some of the city's most affordable rates, starting at around $99/night. The captains' cabins are en-suites, but the majority of the cozy rooms have a shared hall bathroom where guests may run into longtime residents who lived through its transition into a hip hotel.
4. The Charmant Hotel - La Crosse, Wisc.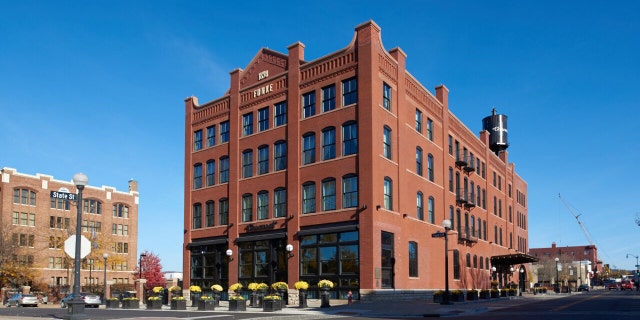 It's not unusual for guests at the Charmant to dream of sugar plum fairies, because some people swear the building's original wood beams still smell like sugar. In 1898 the hotel was a bustling candy factory — La Crosse's largest employer — and since it re-opened as the city's only independent boutique hotel in September, travelers have been greeted by a two-story display of factory artifacts and complimentary sea-salted caramels. Standing on the site of the city's first establishment, a fur trader's log cabin, the red brick building boasts 67 rooms and suites, relaxing views of the Mississippi River, a sophisticated French restaurant and a 24-hour Sweets Bar that sells handcrafted chocolates. After all, the Charmant — French for "charming" — is named after a premier line of chocolates that were produced at the factory. (The dog-friendly property provides chocolate-free treats for its furry guests.) Rates start at around $129/night.
5. Deadwood Mountain Grand - Deadwood, S.D.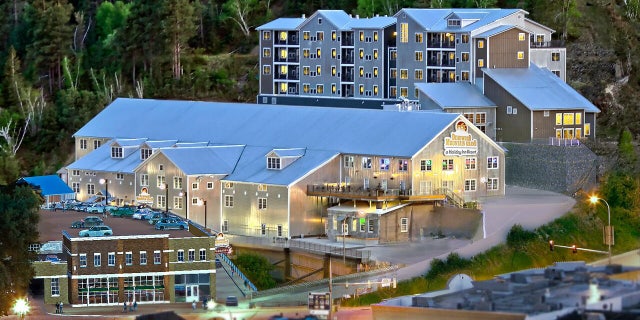 The industrial-looking Homestake Mine Slime Plant has been a landmark since 1906, when Deadwood was a prosperous gold town where slurry gold known as slime was processed. The plant was in operation until 1973, when it became a garage for county machinery. But by the turn of the 21st century, gambling was legal again, and Deadwood became a growing tourist destination in need of accommodations and entertainment space. With the help of historic preservationists, designers refurbished the slime plant and added square footage to construct the massive, metallic-looking Deadwood Mountain Grand. In addition to 98 guest rooms, the resort has a restaurant, spa, casino and a 2,500-seat event center for hosting headliners. Rates at the pet-friendly property start at $144/night, and stay-and-play casino packages are offered year-round.
6. Hotel Grano De Oro - San Jose, Costa Rica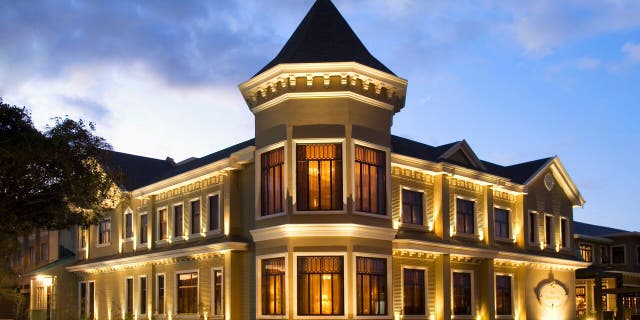 Why not rest your head in a bedroom that once belonged to a powerful family behind one of the country's most recognizable snack food empires? Built at the turn of the 20th century, Hotel Grano De Oro was once the private residence of the Pozuelo family, who built their tropical Victorian mansion near their first cookie factory in downtown San Jose. In 1991 a vacationing Canadian couple, who had purchased the property after being frustrated with the city's lack of high-end accommodations, opened the home as an upscale bed and breakfast. Three expansions and 24 years later, the historic house is an elegant 40-room hotel with an award-winning restaurant that is a destination in itself. Breakfast is served in the courtyard garden, and guests have access to a rooftop Jacuzzi with views of the city. Rates start at $165/night.
7. Hotel Skyler - Syracuse, N.Y.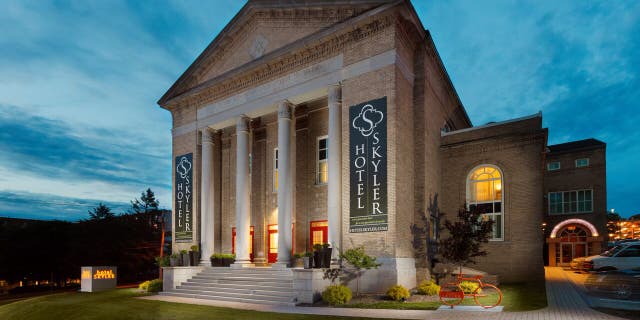 Though it's been nearly 50 years since services were held here, this environmentally conscious hotel still looks like a synagogue from the sidewalk. Inside, however, 58 guest rooms have replaced what was once the meeting place for the Temple Adath Yeshurun congregation. The temple closed in 1968 and the building became a performing arts center called the Salt City Theater. In 2011 the historic building became the Hotel Skyler, just a stone's throw from Syracuse University and the city's first LEED Platinum-certified hotel. Tree-huggers can even stay in its Tree House Suites, a portion of whose revenues is donated to a nearby children's hospital that has a beloved outdoor tree house for patients. Rates start at $159/night and include a wholesome continental breakfast spread featuring steel cut oatmeal and a noteworthy toppings bar.
8. Brush Creek - Saratoga, Wyo.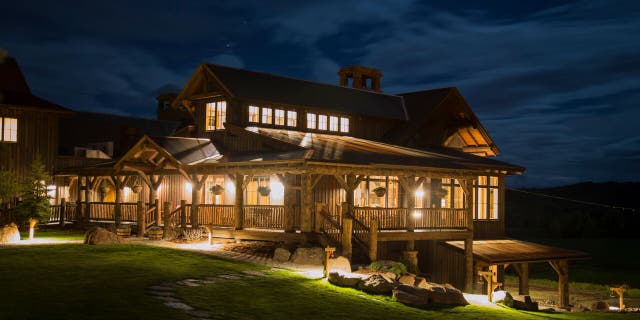 Barns and blacksmith shops normally aren't associated with leisure and luxury, but they are at the award-winning Lodge & Spa at Brush Creek Ranch. In the 1800s this scenic Wyoming valley belonged to homesteaders starting their lives in the shadow of the new railroad. By the early 1920s, it was a thriving cattle ranch, and by the early 1990s, travelers were paying room and board to experience ranch life. When Bruce White bought the property in 2008, he intended to use it as a family sanctuary, but it wasn't long before urbanites came knocking again. Today, guests can stay in the Blacksmith Cabin, which once was a blacksmith's shop, or rent the Stagecoach Cabin, the former Saratoga stagecoach stop. The original barn still stands — the loft is used for dances — and the loafing shed is now the saloon, where guests can play pool and take advantage of an open bar. The ranch is all-inclusive, starting at $800/person/night.
9. Hotel Parq Central - Albuquerque, N.M.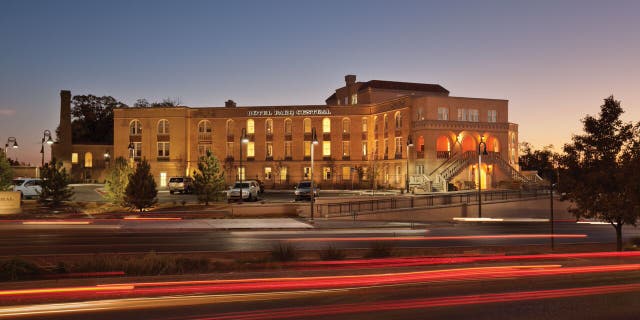 Paying homage to its prior life as a hospital, the owners of Albuquerque's Hotel Parq Central chose medical memorabilia for the décor and named the rooftop bar the Apothecary Lounge. Formerly known as the Santa Fe and Memorial Hospitals, the 1920s structure housed patients ranging from injured railroad workers to children with severe psychiatric disorders. Ghost stories are a given, but that doesn't stop guests from shelling out $129 or more per night. The well-manicured grounds feature 74 rooms, including three cottages. Immaculate-but-not-sterile best describes the hotel's commitment to cleanliness, and the interior design team did an impressive job marrying modern luxe furnishings with art displays showcasing fascinating bits of the building's history. Located along Old U.S. Route 66, Parq Central is popular with cross-country road trippers, but it's also made more Albuquerqeans consider staycations.