All-inclusive properties in the US for every traveler
As travelers, sometimes we want to experience our vacation destination in a lavish fashion. While the run-of-the-mill hotels across the country are good enough, there are times when we want more than that. For these types of occasions, we want to stay somewhere that isn't just good enough, we want the epitome of luxury living.
Whether you're in the mood to be adventurous, have yourself a good pampering or are looking for some fine food during your luxurious stay, this list of the best all-inclusive resorts in the United States has something for everyone. From quirky guest cottages in Connecticut to lounges in Georgia surrounded by nature and wildlife, there's a resort for any and every kind of traveler.
1. For design aficionados: Winvian, Litchfield Hills, CT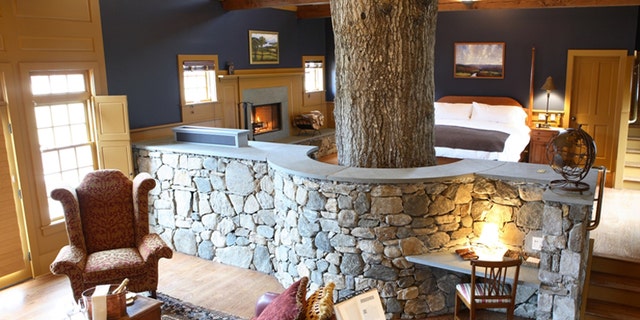 This massive resort features 18 guest cottages, each of which was designed by a different architect. Each one comes with its own charming quirks: A tree house, for example, sits 35 feet above ground, while a fully-restored helicopter sits within another little house. And the rooms all come with excellent perks, including free Wi-Fi, Harney & Sons tea, and Bose speakers. You can stay and pay a la carte, but the all-inclusive rates include all meals and drinks, afternoon tea service, and a $50 spa credit, among other things. From $1,275 per night.
2. For luxury campers: The Resort At Paws Up, Greenough, MT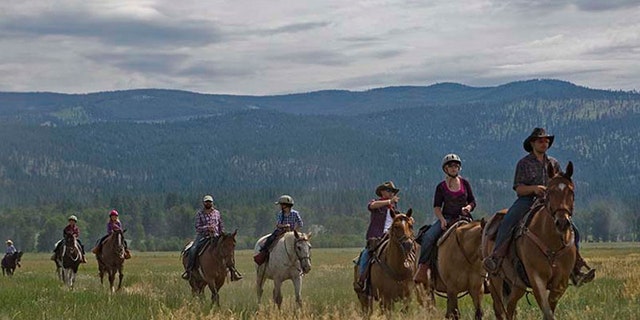 Situated on a sprawling cattle ranch just outside of Missoula, this resort this resort offers a number of all-inclusive packages, including ones that let you stay at gorgeous rental homes, and ones that are geared toward families. Depending on which one you choose, you might have all meals provided, as well as activities like hiking or horseback riding planned for you. You can also customize your own all-inclusive package, choosing from different activities, food options, and spa treatments. The resort itself is close to more than 100 miles of trails, and guests can participate in cattle drives, go hot-air ballooning, ride go-karts, and more. From $439 per night.
3. For food fanatics: Twin Farms, Barnard, VT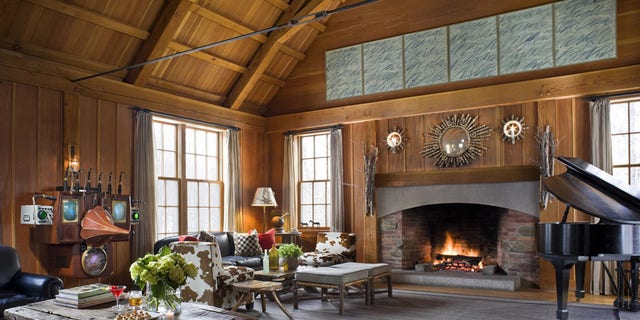 Located on 300 acres in scenic central Vermont, this country retreat offers just about every amenity to guests: spa treatments, well-manicured gardens, art throughout the property, you get the idea. But it really shines in the culinary department: There are no menus, and each guest is asked to fill out a questionnaire to specify his or her likes and dislikes. The kitchen then makes dishes inspired by local produce (much of which is grown on site) and the current season, and supplemented with the area's local farms. Rates are all-inclusive of accommodations, meals, alcohol and wine, on-site activities, and gratuities. Call for rates.
4. For those who need pampering: Blackberry Farm, Walland, TN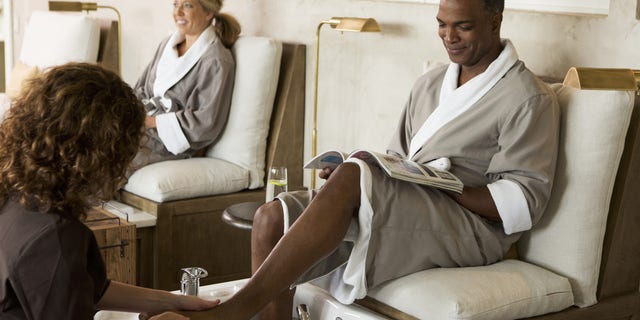 Though this resort is known for its James Beard-winning wine program and on-site brewery, wellness fanatics would do well to check it out. A new spa and wellness center opened in June, and offers just about any sort of health-oriented program you could think of: a yoga studio, juice bar, nine treatment rooms, and saline pool, complete with majestic mountain views. The Deep Healing Woods program takes spa-goers into the surrounding forest for activities like meditation and "forest bathing." Rates are inclusive of three meals per day. Call for rates.
5. For the adventurous family: Mohonk Mountain House, New Paltz, NY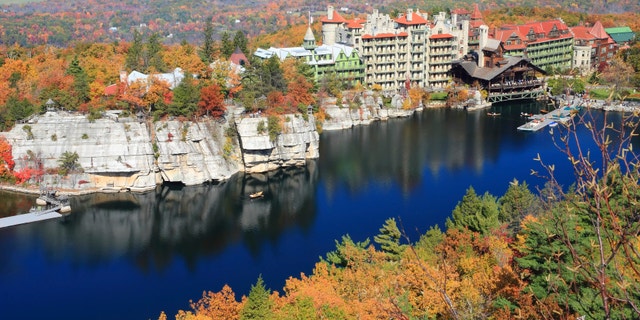 Perched on the edge of the Shawangunk Ridge, peeking over the edge of the blue-green Mohonk Lake in New York's Hudson Valley region, Mohonk Mountain House is a grand Victorian castle that accommodates 600 guests in turn-of-the-century rooms and cottages. It's a particularly fine for families: Guests hike, play tennis, boat, and rock scramble to their heart's content. Come winter, the resort's ice-skating rink is a hit, along with cross-country skiing and snow tubing—all included in the rate. Also included are meals and afternoon tea. Call for rates.
6. For nature enthusiasts: The Lodge at Little St. Simons,Georgia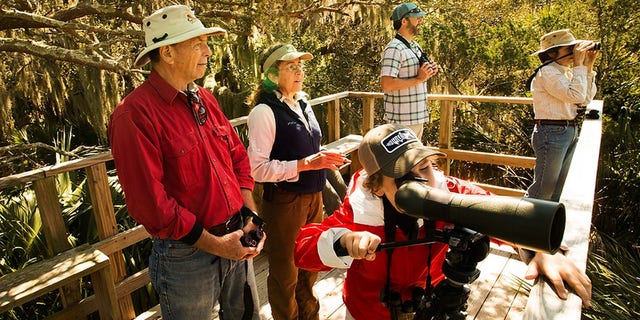 Accessible only by boat, The Lodge at Little St. Simons Island is flanked by the area's marshes and oak trees, with cozy accommodations spruced up with soaring fireplaces, wrap-round decks, and handsome furnishings. Here, it's nature that draws one to this island: kayaking, birding, fishing, gardening, wildlife observation, and seven miles of private beach are found in this neck of the woods. Prices include the usual stuff—meals, drinks—as well as recreational equipment, and the use of raincoats, bug spray, sunscreen or any on-site necessities. From $450 per night.
7. For the spa devotee: Mii Amo, Sedona, AZ
The all-inclusive stays here are actually three-, four-, or seven-day "journeys" of twice-daily spa treatments, ranging from an outdoor deep-tissue massage to prickly pear butter wraps. Blissed-out guests mosey from the café for organic meals to classes like Juicing 101 or star gazing. And in between, there's plenty of time for poolside naps. Packages include room rates and meals, along with two spa services per day, the use of things like a swimming pool or mountain bikes, and swanky souvenirs (a robe and a goody bag). From $2,520 for a three-night stay.
Check out more all-inclusive resorts around the U.S.
More from Conde Nast Traveler
Tourist Attractions That Are Actually Worth the Wait
15 Places You Won't Believe Actually Exist
The Most Dangerous Trips in the World
10 Outrageous Celebrity Wedding Destinations – and How to Visit Them