6 tourist experiences that could kill you
It used to be that bungee jumping and skydiving were reserved for only the gutsiest of travelers. But these days, adventurous types are pushing the limits like never before. The problem is, they sometimes end up pushing up daisies in the process, whether they're trying to scratch off a bucket-list item or just succumbing to sheer stupidity. If you're craving an adrenaline-surging brush with death on your next trip (and this article is NOT an endorsement), here are six experiences that can deliver.
1. Death Road, Bolivia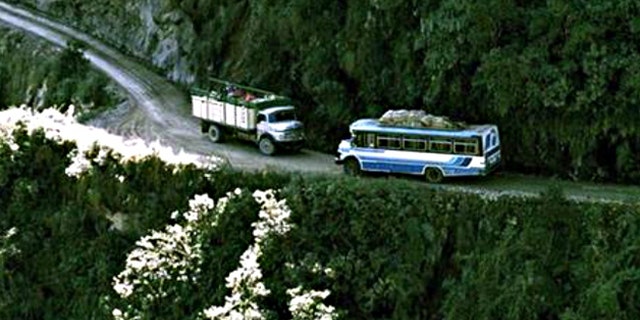 Officially called the North Yungas Road, this 43-mile mountainous stretch winds its way from Bolivia's capital city of La Paz to Coroico in the Yungas region, and it's marked by hundreds of crosses along the way. That's because it claims roughly 300 lives a year. No surprise, really: The single-lane dirt road has nearly 2,000-foot drops and no guardrails, so vehicles – including tour buses and cargo trucks – routinely topple over the edge. Even so, "the world's most dangerous road," as it's been called, is a major draw for adrenaline junkies, ranking fifth among TripAdvisor's attractions in La Paz, with many hardcore adventurers opting to bomb down via mountain bike.
2. The Running of the Bulls, Pamplona, Spain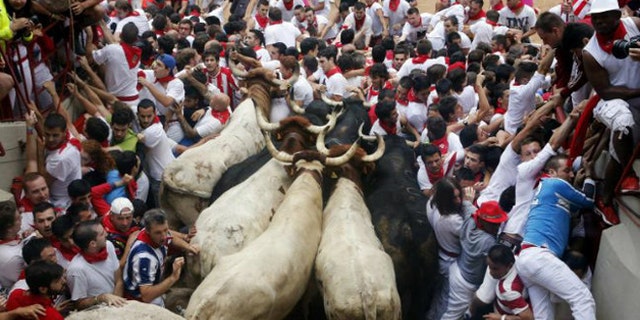 When Ernest Hemingway wrote of the encierros, loosely translated as bull runnings, during Pamplona's annual San Fermín festival in his 1926 novel The Sun Also Rises, it's doubtful he realized it would spark one of the world's best-known displays of bravado among naïve tourists. Every July, tens of thousands of visitors flock to this small town in the northern region of Spain to watch – and participate in – the pandemonium that ensues when bulls are released in the narrow, crowded city streets, and a group of brave souls tries to outrun the beasts on the way to the bullring. The estimated death toll since 1924 is 15, with thousands of injuries. The past two years have been especially bloody, with several participants gored. Up for the challenge, but can't make it to Spain? Check out the Great Bull Run, which has brought the harrowing event to several cities in the U.S.
3. The Grand Canyon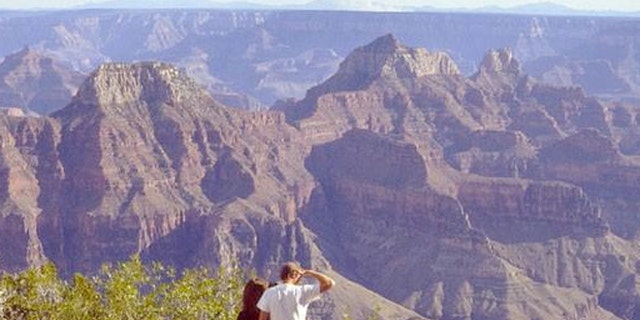 Since becoming a national park in 1919, the Grand Canyon claims a grand total of 10 to 12 lives a year. According to Michael Ghiglieri, an Arizona river guide, emergency medical technician and co-author of "Over the Edge: Death in Grand Canyon," 653 people had died in the canyon as of 2012. Not all of those deaths occurred in the national park, though, because the canyon extends far beyond the park boundaries to the surrounding Indian reservations and Lake Mead Recreational Area. The most common cause of death, according to Ghiglieri's data, has been the 65 crashes of various aircraft that have accounted for 379 victims. But regardless of whether visitors explore the awe-inspiring landscape from the air or on foot, they should always watch their step, keep an eye on their kids and forget about horseplay. Case in point: One of the many cautionary tales in Ghiglieri's book includes that of a man who fell to his death while pretending to fall to his death to scare his daughter.
4. Mount Everest, Nepal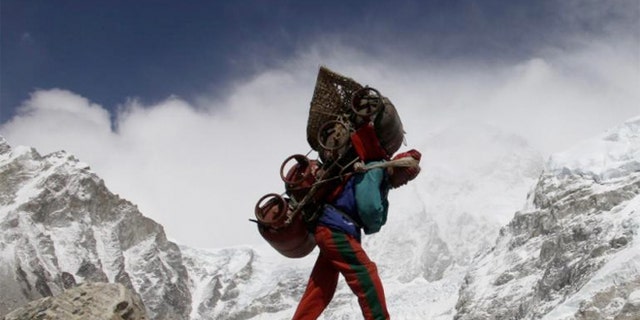 For every 10 successful climbs to Mount Everest's 29,035-foot summit, there's one climber who won't make it back alive, thanks to any number of deadly threats: hypothermia, hypoxia (loss of critical body function due to lack of oxygen), altitude sickness or simply slipping and falling. The mighty mountain has claimed more than 225 lives in six decades, prompting documentaries and books on the subject, yet every year the climb to the top appears on more bucket lists than ever. Overcrowding is making the situation even more dangerous, as climbers are more susceptible to running out of oxygen or late-afternoon storms while waiting for their turn on the fixed-rope ascent. On May 10, 1996, the mountain claimed 12 people, the deadliest day since Edmund Hillary and Tenzing Norgay became the first climbers to reach the summit in 1953; in a two-month span in 2012, 10 others died.
5. Chernobyl, Ukraine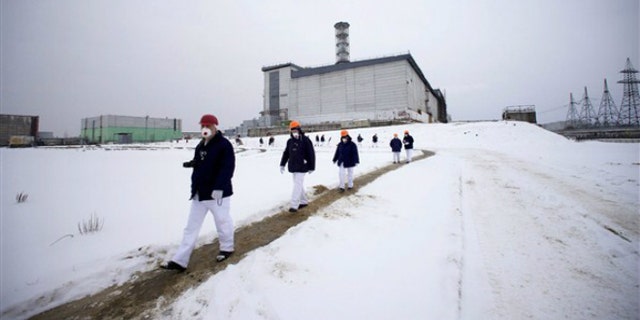 One place where you definitely don't want to break away from the tour group is Chernobyl, a literal "hot spot" for the growing legions of travelers looking to explore the darker side of some destinations. Tours to the area where Chernobyl's nuclear reactor number four exploded in 1986, sending a cloud of radiation across Europe, are strictly regulated to minimize exposure to the lingering radiation. Visitors are prohibited from touching onsite vegetation, eating outdoors or even setting their tripods on the ground. Most tours include a stop at the nearby ghost town of Pripyat, once home to 50,000 residents but now just a forlorn crumble of overgrown streets and abandoned buildings.
6. Mt. Huashan Plank Walk, China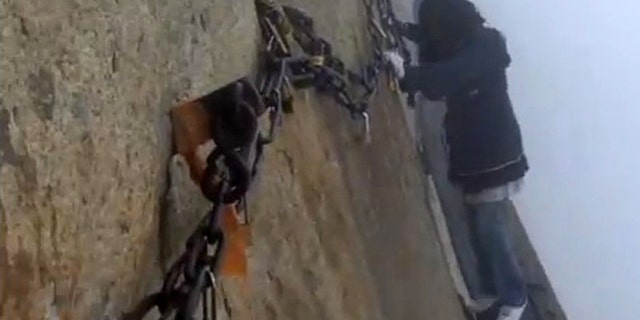 If there's a high-altitude excursion that will earn a lifetime of bragging rights, it's the terrifying trek along a series of rickety planks anchored into China's 7,087-foot Huashan Mountain, located in central China's Qinling range and regarded for centuries as a sacred site. The thrill-seekers who take on this death-defying experience almost certainly say a prayer at some point while inching along, thousands of feet into the sky, on boards anchored into the granite wall, tethered only to a rusty chain. The plank walk is part of a network of treacherous trails constructed over the years by pilgrims, monks and nuns, and adventurous travelers boast (deservedly enough) of their exploits in various online accounts, which include at least one proposal. Official statistics on fatalities and injuries are hard to come by, but it's fair to say that more than a few have lost their footing with deadly consequences. For those who do make it, there's the promise of tea at a teahouse on the summit.