You probably can't afford Intel's new smart bracelet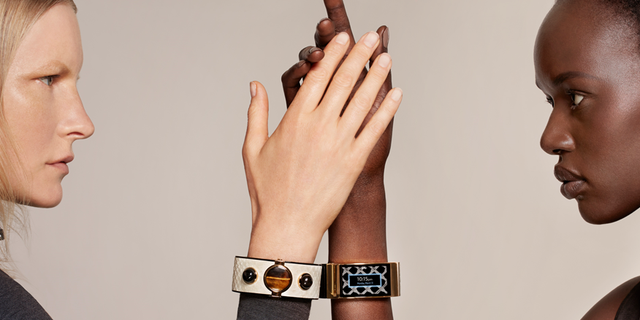 Talk about a terrible wearable price tag. Intel's latest stab at the wearables market is a luxury smart bracelet, called MICA, that will be available for "less than $1,000" at Barney's by the holiday season this year (2014).
MICA stands for My Intelligent Communication Accessory, and is the product of a collaboration between the chip maker and designer Opening Ceremony. The smart part of MICA is its ability to show your SMS messages, meeting alerts and other notifications on your wrist. The bracelet will also support 3G radio, so you won't have to be tied to a smartphone to receive these alerts.
MORE: 10 Ugliest Wearables
You'll also get a 1.6-inch curved sapphire touchscreen (on the inside of your wrist) along with semi-precious gems and water snakeskin, meaning this bracelet's cost could be sky high. But don't worry, Intel told Business Insider that MICA will cost less than $1,000. Just how much it will cost is not clear yet. That's at least $500 less than the current version of Google Glass (Explorer II), which will set you back $1,500.
The bracelet's makers are selling the product as the first smart bracelet that's a "feminine accessory blending seamlessly into everyday life," but how often do you really wear a luxury bracelet? Intel's news release states the bracelet "enables women to stay connected," but says nothing about what MICA will do for fashionable men.
Fashion houses are slowly getting in on the smart wearables industry. A few weeks earlier, Ralph Lauren unveiled its smart shirts that pack biometric sensors to track the wearer's fitness levels. But tech giants such as Samsung and LG have already been hard at work, putting out devices such as the Gear S and LG G Watch smartwatches. Apple is also expected to make a play for this pie, and is rumored to be unveiling an iWatch on Sept. 9th.