Watch out, Apple! Samsung Pay will add credit card swiping to the Galaxy S6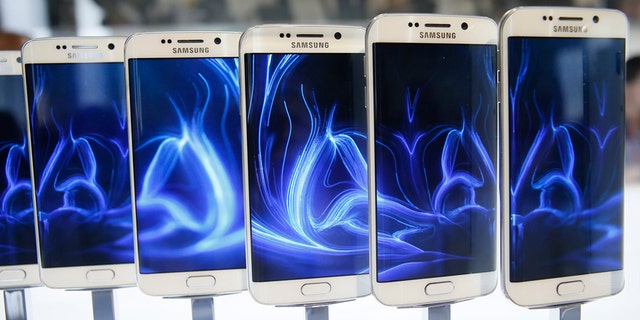 NEWYou can now listen to Fox News articles!
Mobile payments are really heating up in 2015. First, Apple made a huge push into the space with Apple Pay. Then, Google announced that it had purchased Softcard, after rumors surfaced that Google Wallet will soon get a major refresh. Now, Samsung has joined the fray with Samsung Pay.
Just like most forms of mobile payments, Samsung Pay will use Near Field Communications (NFC) to make payments at point-of-sale systems that accept tap-to-pay. However, unlike Apple Pay and Google Wallet, Samsung Pay will leverage the same technology standard credit cards use, called Magnetic Secure Transmission (MST), which will allow the system to work at most cash registers, regardless of whether or not they accept NFC payments. So long as the register accepts mag-stripe credit cards, which is something that nearly every single cash register can do, Samsung Pay should work.
Related: Check out this list of Apple Pay partners
The MST technology ensures that Samsung Pay supports private label credit cards (PLCC), thanks to partnerships with Synchrony Financial and First Data Corporation. The company also joined forces with the two biggest credit card providers, MasterCard and Visa, to make Samsung Pay a reality. Samsung says its working on partnerships with American Express, Bank of America, Citi, JPMorgan Chase, U.S. Bank, and more to bring Samsung Pay to more users.
The company estimates that some 30 million merchant locations worldwide will accept Samsung pay at launch. In other words, Samsung believes that it has come up with the only mobile payment system that is universally accepted. In contrast, both Apple Pay and Google Wallet only work at select locations where NFC is accepted.
Samsung Pay will be secured with Samsung's own Knox security software, which is widely regarded as one of the best security systems for mobile devices, as well as ARM TrustZone. Just like Apple Pay, Samsung Pay doesn't store personal account numbers on the user's device, and uses tokenization to protect your credit card information whenever you make a purchase. If you should lose your phone, you can lock and disable the device remotely to turn off access to Samsung Pay, thanks to Samsung's Find My Mobile feature.
Related: Google Pay may get a refresh and add Android Pay feature
Additionally, since Samsung's newest smartphones have fingerprint sensors onboard, the payment system will use the user's fingerprint to verify all payments.
Of course, before you can use Samsung Pay, you'll have to set it up on your phone. Samsung describes it as an easy process, saying that it only takes a few steps to add a credit or debit card. Once you've added your cards, you just swipe up from the bezel to turn on the Samsung Pay app, choose the card you want to use, and authenticate the purchase with your fingerprint.
Samsung Pay will be available in the United States and Korea this summer, with plans to expand to Europe and China in the near future. Unfortunately, Samsung pay will only work with the new Samsung Galaxy S6 and Galaxy S6 Edge to start. The company did not say whether Samsung Pay will arrive on older phones or not.