Slashing airfare, killing robocalls and more: Tech Q&A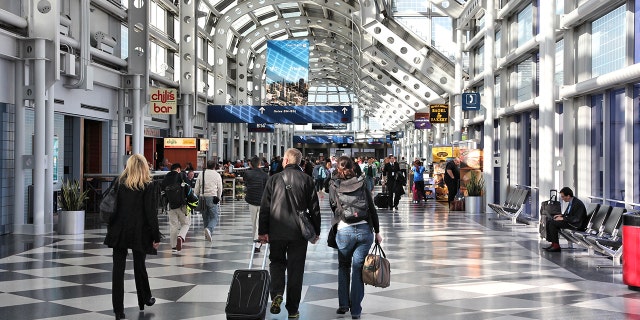 Browsing with Tor
Q: You mentioned using the Tor browser to search the web anonymously. How does that work?
A: No matter what you do online, you leave tracks on the internet, and that's where Tor comes into play. This software uses sophisticated encryption to make your location invisible. It's not surprising that the U.S. military first developed Tor, but what is surprising is anybody can download and use it. You can also use Tor to access the Dark Web, although I don't recommend it unless you know what you're doing. Tap or click here to use the Tor browser and search anonymously.
Airfare Hacks
Q: I need to book airfare for Thanksgiving and Christmas. Is it still wise to buy tickets online on a Tuesday to get the lowest fare?
A: The rule about buying tickets on a Tuesday is passé. Now, you have to do more than that. Signing up for alerts, for example, is the most straightforward; it can be a lot of fun, watching those prices rise and fall. Google Flights tracks prices and will alert you if the airfare is rising. Just don't wait too long; the prices eventually spike, and then the game is over. Tap or click here for new tricks to get the lowest airfare.
Get my podcasts
Q: I really love your radio show. I have several certifications, but I learn something new every show. I searched for your podcasts. I can't seem to find them.
A: I bet you are spelling my last name like a soldier trained for specific raids. You have to search using "Komando" on Apple Podcasts, Google Play or wherever you get your podcasts. I produce podcasts to give you the latest tech news and interviews with tech movers and shakers. You can see them all at my podcast network site. Tap or click here to listen to my podcasts at PodNet.com.
Anti-Robocall Apps
Q: I have heard about apps you put on your phone to block robocallers. Do they work?
A: As we hurtle toward midterm elections, politicians – and phishing scams – may ring you multiple times a day in search of information, or money, or both. The great news is that there are apps that can block robocallers and they are incredibly useful. Since companies have sold each other our contact information for decades, this kind of app has long been the Holy Grail of telephonic privacy. It would be nice to believe that the Do Not Call Registry will prevent people from cold-calling you, but it's hard to enforce this registry, especially when robocalls are so heavily automated. Tap or click here for three awesome apps that block unwanted robocalls.
Alexa's new tricks
Q: I have an Amazon Echo. Can I make it turn on the lights in the house?
A: The short answer is yes, as long as you installed smart bulbs and have connected them to your Echo. Introducing this new system isn't rocket science, but it does require an investment, both of money and time. It sounds like this is a priority, which is excellent – and while you're at it, you might want to learn about the Echo's many other handy domestic skills. Smart homes are becoming more popular by the day, and many customers are astonished how many different ways they can customize their homes, from smart security systems to smart cooking implements. There are also a lot of skills, which require no extra equipment, that escape popular notice but could benefit you every day. Tap or click here for six pro-Alexa skills.
What digital lifestyle questions do you have? Call my national radio show and click here to find it on your local radio station. You can listen to the Kim Komando Show on your phone, tablet or computer. From buying advice to digital life issues, click here for my free podcasts.
Copyright 2018, WestStar Multimedia Entertainment. All rights reserved.
Learn about all the latest technology on the Kim Komando Show, the nation's largest weekend radio talk show. Kim takes calls and dispenses advice on today's digital lifestyle, from smartphones and tablets to online privacy and data hacks. For her daily tips, free newsletters and more, visit her website at Komando.com.