Police Seize PCs of Editor Who Posted iPhone Prototype Pics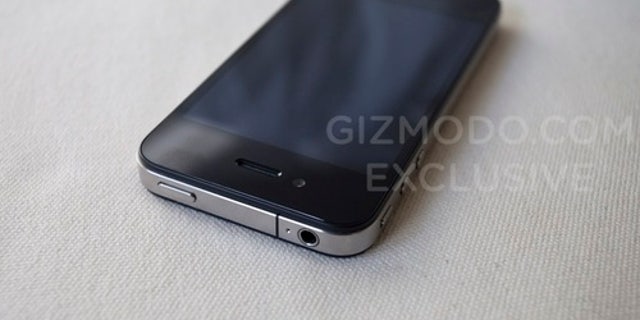 NEWYou can now listen to Fox News articles!
In a post on its website, Gizmodo revealed late Monday that a California computer crime unit raided the home of the editor who posted an extensive review and photographs of an unreleased iPhone prototype.
The Rapid Enforcement Allied Computer Team (REACT), a Silicon Valley high-technology task force, entered editor Jason Chen's house Friday evening under the authority of a warrant by a San Mateo judge. The warrant allowed for the search and seizure of computer systems, digital storage devices, video cameras, removable media and more.
The warrant, posted on Gizmodo's site, lists numerous seized items including a Macbook, a camera, and several external hard drives. Chen confirmed the seizure in an account posted to the site, writing that upon returning from dinner, "I noticed the garage door was half-open, and when I tried to open it, officers came out and said they had a warrant to search my house."
Gaby Darbyshire, chief operating officer of Gizmodo-parent Gawker Media, believes the search warrant and seizure are illegal. In his response to detective Broad (who executed the search), he writes "a search warrant may not be validly issued to confiscate the property of a journalist," citing section 1524(g) of the California penal code.
The San Mateo police declined to comment, referring calls to Steve Wagstaff from the local district attorney's office. He told FoxNews.com that his office wasn't investigating Gizmodo or Chen yet -- though they would if evidence of a crime were brought to light.
"If there is any case submitted to a prosecutor's office for review, it would be to our office," he said, adding that "there presently is no case submitted to our office."
Wagstaff wasn't familiar with all of the details of the case, but believes it was instigated not by Apple Computer but by Gray Powell, the Apple employee who reportedly misplaced the prototype phone.
"The individual who lost the phone reported it, I think," he explained, adding that "I don't think it was Jobs who brought it to us, I think it was him."
James Berriman, the founder and CEO of digital investigations company Evidox, explained that whether criminal charges are brought through the DA's office may be determined by intent.
"One of the elements of criminal law is that there is a mental state associated with it," he told FoxNews.com. "Did they have the requisite mental state? Paying for a story is not a crime," he added, wondering "Were they paying for the property, or were they paying for the story? Or were they paying for it in order to return it?"
Gizmodo has publicly stated that it was uncertain whether the iPhone was real at the time it purchased the device for $5,000.
Jesus Diaz wrote on the website, "At the time, we didn't know if it was the real thing or not. It didn't even get past the Apple logo screen. Once we saw it inside and out, however, there was no doubt about it. It was the real thing, so we started to work on documenting it before returning it to Apple."
Apple did not immediately reply to requests for comment.
Officials had told CNET on Friday that they were investigating the story, following a conversation between Apple Computer representatives and Santa Clara County police. The gadget blog may have violated California state criminal law by purchasing a lost Apple iPhone prototype, a law enforcement official said.
Editors at Gizmodo.com, part of Gawker Media's blog network, posted an article Monday revealing that the site's editors paid $5,000 for an alleged prototype of the 4G iPhone, due to be released in June.
According to Gizmodo, the phone was left at a Redwood City, Calif. bar last month by an Apple software engineer. It was found by someone who contacted the site, which had announced it was willing to pay ample sums for Apple products still in development.
The investigation will determine whether sufficient evidence exists to file criminal charges against Gizmodo. Spokesmen for Santa Clara County and San Mateo County, the location of the Redwood City Bar, declined to comment. Apple has not responded to a FoxNews.com request for comments.
Gawker Media, the parent company of Gizmodo, said only that it had not been contacted by law enforcement when asked for comment Friday for this story.