New Apple Mac Pro begins shipping tomorrow, starts at $3,000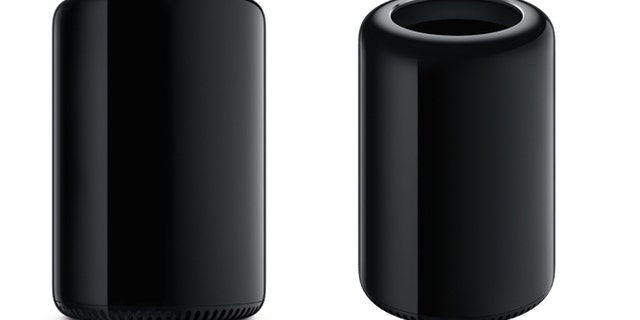 The completely redesigned Apple Mac Pro, which was unveiled earlier this year, will begin shipping tomorrow.
This past June, Apple took the wraps off the newest Mac Pro, which got a cylindrical makeover reminiscent of the monolith from 2001: A Space Odyssey. (Or a New York City trash can.)
In addition to the fact that it resembles an iconic sci-fi movie entity, the revamped Mac Pro will sport a slew of new gear as well, aimed at video editors, photographers, musicians, and similarly creative folk.
Depending on what configuration you opt for, the Mac Pro will ship with a 3.7 GHz quad-core Intel Xeon processor, or a 3.5 GHz six-core Intel Xeon CPU. On top of that, you'll get 12GB or 16GB of RAM, dual AMD FirePro GPUs and a 256GB SSD. You'll also be able to hook up a trio of 4K resolution monitors. Ports include Thunderbolt 2, USB 3.0, HDMI 1.4, and a pair of Gigabit Ethernet connectors. Wireless connectivity will come in a pair of flavors: 802.11ac and Bluetooth 4.0.
The refreshed desktop will also be significantly smaller than its predecessors, with measurements of 9.9 inches tall and 6.6 inches thick, effectively attaining small form factor status. None of this will come cheap though. The entry level Mac Pro carries a price tag of $2,999.99.
What do you think of the new Mac Pro? Will you be ordering one? Sound off in the comments below.