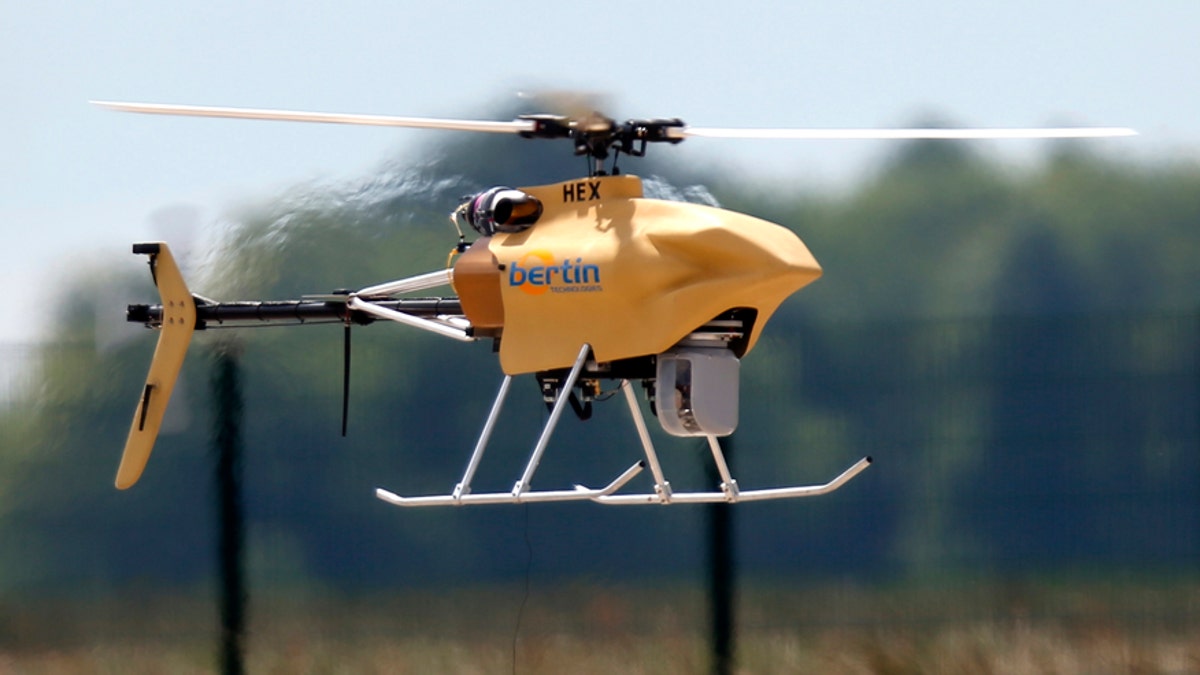 The Federal Aviation Administration is "significantly behind schedule" in its attempt to meet Congress' September 2015 deadline for integrating commercial drones into U.S. airspace, according to an audit report.
The report by the Department of Transportation's Inspector General warns that the FAA will miss the deadline for adding drones, also known as Unmanned Aircraft Systems (UAS) to America's National Airspace System (NAS).
"FAA's delays are due to unresolved technological, regulatory, and privacy issues, which will prevent FAA from meeting Congress' September 30, 2015, deadline for achieving safe UAS integration," the report said. "As a result, while it is certain that FAA will accommodate UAS operations at limited locations, it is uncertain when and if full integration of UAS into the NAS will occur."
The report said that the FAA has not reached consensus on technology standards to help drones detect and avoid other aircraft and maintain data links with ground stations. Auditors also found that the Administration has not set up a regulatory framework for drone integration and is not effectively collecting and analyzing drone safety data. The absence of procedures for sharing drone safety data with the Department of Defense, the largest user of drones, was also highlighted.
A law passed in 2012 aims to significantly increase commercial and law enforcement use of drones over the coming years. Questions, however, are being asked about the safety of the technology. A recent Washington Post investigation revealed that more than 400 large U.S. military drones have crashed in accidents around the world since 2001.
Last month, the National Park Service prohibited drones, citing noise and nuisance complaints, visitor safety concerns and an incident in which park wildlife were harassed.
The FAA appears to have its work cut out bringing this divisive technology to America's skies.
"The FAA agrees with the DOT IG's recommendations and will carefully consider them as the agency continues to move forward with UAS integration," wrote an FAA spokesman, in an email to FoxNews.com.
The spokesman acknowledged the challenges of safely integrating drones into U.S. airspace, but said that the agency has made significant progress towards that goal. The FAA, he wrote, has helped ensure four of six UAS test sites are operational and has published a UAS roadmap that addresses current and future policies, regulations, technologies and procedures. The agency has also issued a Comprehensive Plan encompassing partner needs, and simplified the process that authorizes UAS flights.
He also pointed to a rule issued for model aircraft, a plan to expand drone use in the Arctic, and the FAA's authorization of two commercial flights in the polar region. The agency is on track to issue a proposed rule for small UAS this year, he added.