Drone-shot video captures courting gray whales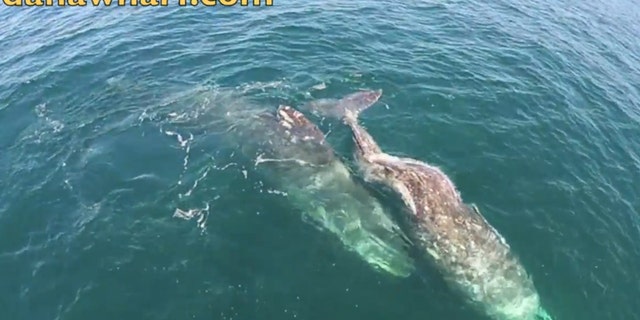 Just two weeks after Valentine's Day, a new drone-shot video has captured a romance on the high seas — footage of two courting gray whales. The video, which runs just over 1 minute and 30 seconds-long was shot by a drone piloted by Capt. Frank Brennan who was on "Dana Pride," a Dana Wharf Whale Watch boat operated by Capt. Todd Mansur.
The scene was captured in February, taking place less than a mile off Dana Point Harbor in Dana Point, Calif. The drone Brennan used was a DJI Phantom Vision CopterCam, and it captures the two whales performing something of an elaborate aquatic dance – they touch, then move away, swimming side-by-side, circling one another in the water.
The footage of the water-based romance is impressive, but it isn't the only time a drone has been used to capture an amorous encounter. Back in November, a Brooklyn-based production company released a drone-shot short film featuring actual couples having sex. Drones have been used for a wide range of buzz-worthy films – from capturing impressive aerial views of Russia to offering an overhead perspective for music videos, like this one from indie band OK Go.