Because of Grindr, 2 men find out they are HIV-positive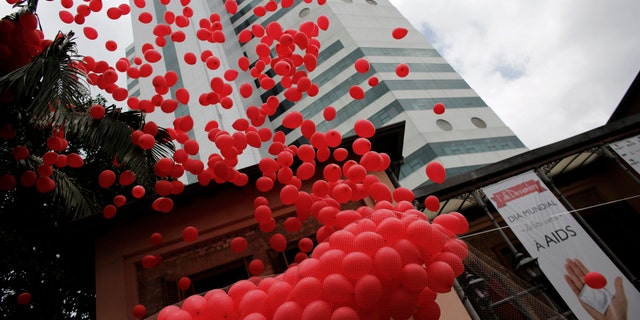 Researchers are pushing for banner ads that offer free HIV test kits to gay men on the dating and hookup site Grindr after a UCLA and Indiana University study.
Results from the study, reported in the journal Sexual Health, suggest that greater access to free testing will improve rates of testing. The team says that after posting 300,000 banners ads and three broadcast messages targeting a high-risk HIV population in Los Angeles in the fall of 2014, 333 tests were requested, 56 men took them and filled out questionnaires, and two men ultimately learned that they were HIV positive.
Engadget notes that given 5 million men in 192 countries use Grindr, the simple step could be a "very effective" means of slowing the spread of HIV.
Paper author Dr. Jeffrey D. Klausner, an HIV specialist at UCLA's school of medicine, tells the New York Times that using the app to encourage home testing is "ripe for expansion" in other cities and possibly countries.
He says they used Grindr because it's the "oldest and biggest" gay dating app, and they focused on black and Hispanic men who have sex with men because they are four times more likely than their white counterparts to not know they are HIV positive.
Recipients received test kits in the mail, via a pharmacy voucher, or via a code that produced a vending machine kit at the Los Angeles Gay and Lesbian Center.
The test relies on a simple swab of the gums and results are available in 20 minutes. (The CDC predicts that one in two gay black men alive today will become HIV positive in their lifetime.)
This article originally appeared on Newser: Because of Grindr, 2 Men Learn They Have HIV