Amazon Opens Fire, Sells Nearly 100,000 Tablets on Day One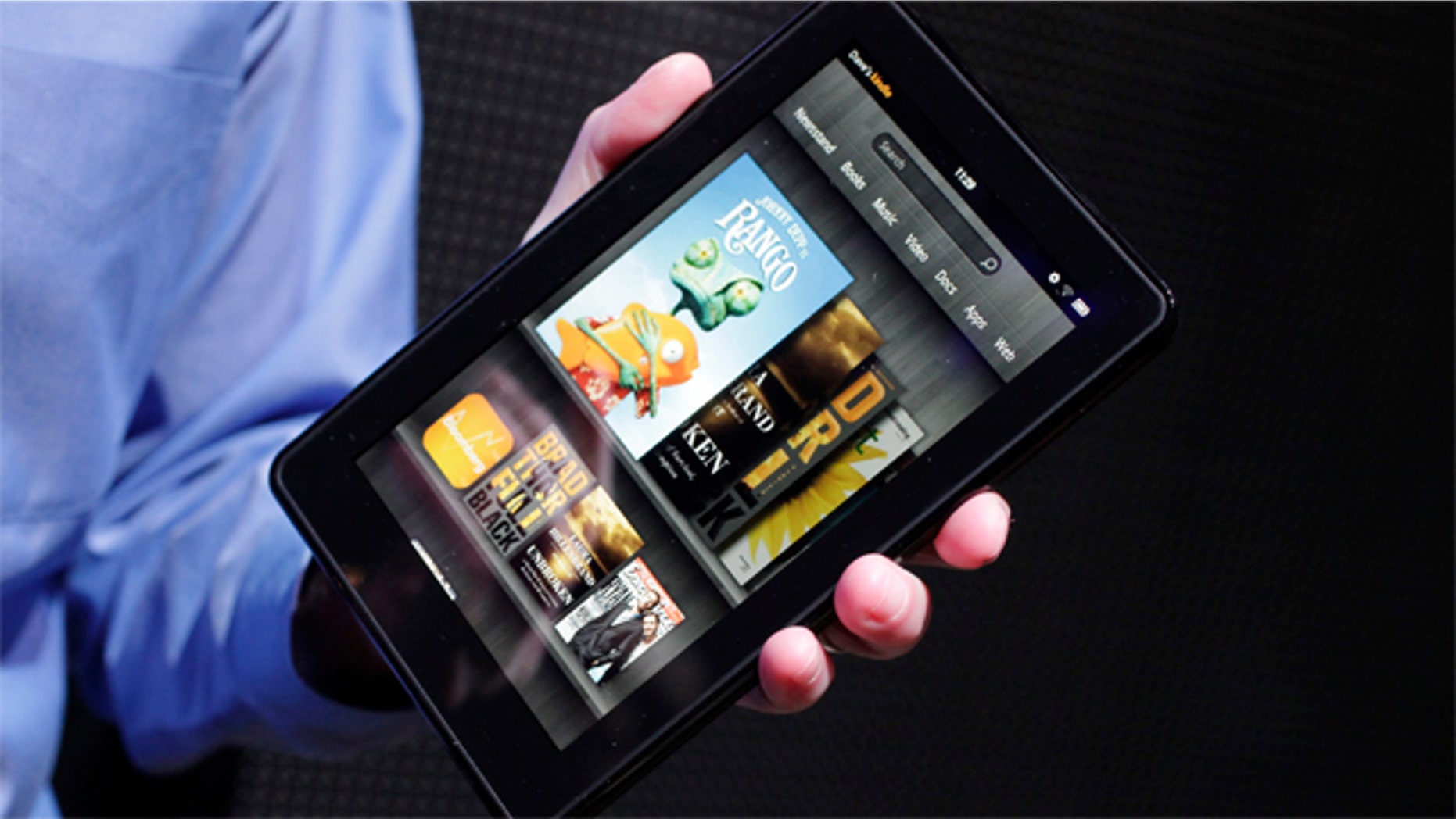 Kindle Fire sales are already burning up.
Amazon took a whopping 95,000 pre-orders for its new Kindle Fire tablet in its first day on sale, according to a digital marketing firm.
That number falls well short of the 300,000 first-generation iPads sold in a day, however. But analysts are confident of a strong holiday season for Amazon's new entrant, which will begin shipping on November 15.
Retailers hope the Kindle Fire's low price tag -- which is less than half that of Apple's cheapest iPad tablet -- will attract shoppers to stores during the busy holiday season.
"I could impulse shop," said Robin Rothberg, 33, a lecturer at the University of North Carolina in Charlotte.
eDataSource estimated these figures by tracking email purchases found in The New York research firm's database of millions of email, Twitter and Facebook marketing campaigns dating back to 2003.
Forrester Research expects 24 million tablets will be sold in 2011, topping the estimated 20 million PCs that are expected to be sold, but still short of the 29 million laptops that are expected to sell.
Apple's iPad 2, the cheapest model of which costs $499, is the dominate player. The iPad accounts for three out of every four tablets sold. Other tablets make up a small percentage of the market, including the Motorola Xoom ($499 for the Wi-Fi only version); the Blackberry PlayBook (starting at $499); and CherryPad's CherryPal ($190).
The Kindle Fire, which was unveiled last Wednesday, is the first tablet that's expected to be a formidable competitor to the iPad 2. Forrester Research predicts Amazon could sell 3 million units by year's end. Meanwhile, Apple has sold nearly 29 million since it released the first one in April 2010.
"We think these Kindles are going to be some of the hottest gifts this year," said Brian Dunn, CEO of Best Buy, the nation's largest consumer electronics retailer that has been struggling in the down economy. He adds that tablets and electronic readers have "captivated consumers."
But Amazon's tablet could do more than that. The Kindle Fire's ability to show e-books, surf the Web, stream movies and TV shows and support apps is expected to drive sales of Amazon's digital content. As such, the online retail giant is willing to take a $10 loss on each unit sold, according to IHS iSuppli estimates, suggesting that the e-commerce company is taking a financial hit upfront to get the device into as many hands as possible.
"The Kindle Fire, while dilutive on a per unit basis, could help Amazon catch up to existing distributors of digital media, and may reinforce the advantage Amazon enjoys with Amazon Prime," analysts at Stifel Nicolaus said, upgrading the company to "buy."
Pre-sales of Amazon's three other e-ink Kindles launched this week, the $70 original Kindle, $99 Kindle Touch, and $149 Kindle Touch 3G totaled approximately $25,000.
The Associated Press contributed to this report.