Word on Tony Stewart substitute will have to wait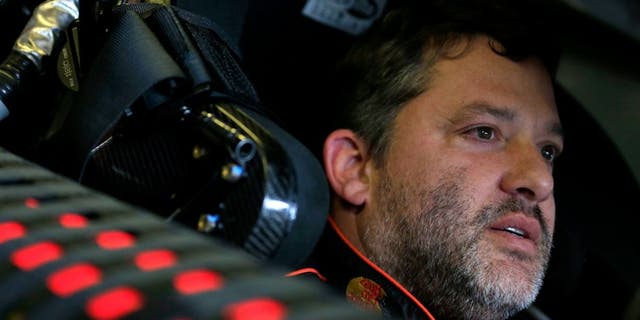 We'll have to wait a little longer to find out who will replace Tony Stewart in the No. 14 Stewart-Haas Racing Chevrolet.
In an e-mail to NASCAR Race Hub reporter Andrew Doud, SHR spokesman Mike Arning said the team did not expect to make an announcement about Stewart's replacement in the No. 14 before Wednesday.
Daytona 500 practice begins Saturday morning at Daytona International Speedway, so the team will need to have a driver ready -- and the car modified to fit the new driver -- by then.
Stewart suffered a burst fracture of the L1 vertebra when the sand rail he was driving in the Glamis Dunes near the California-Arizona border landed wrong, compressing its shock absorbers. He was wearing a six-point harness and a helmet at the time of the accident.
Last week, Stewart underwent surgery and there is no timetable for his return.
SHR officials said he is expected to make a full recovery and return to action later this year.
FOX analyst Jeff Gordon invited Stewart to the off-road excursion, which was hosted by noted car collector Ron Pratte.
In an exclusive interview with FOXSports.com, Gordon talked about the group finding Stewart after his crash.
"When we got there, he was laying on his back outside the car," Gordon said. "It was pretty obvious that he was in a lot of discomfort. I'll tell you, he's one tough guy, man. Because you knew he was in pain, but he never complained. He never said one thing, other than, 'It's my lower back.' My gosh, he's so tough. I would have been screaming like a baby."
Before the accident, Gordon said Stewart was all smiles.
"He was excited," said Gordon. "We were having a blast. I saw a smile on his face I hadn't seen in a while. I was really happy for him. We were all just hanging out and having a good time. We weren't doing anything wild or crazy.
"It truly was an accident," Gordon said. "He came over this little dune and the way that the car came over it, it just nosed into the back side of it. It nosed in and then it squatted down and compressed his back and obviously, that's where the accident happened."