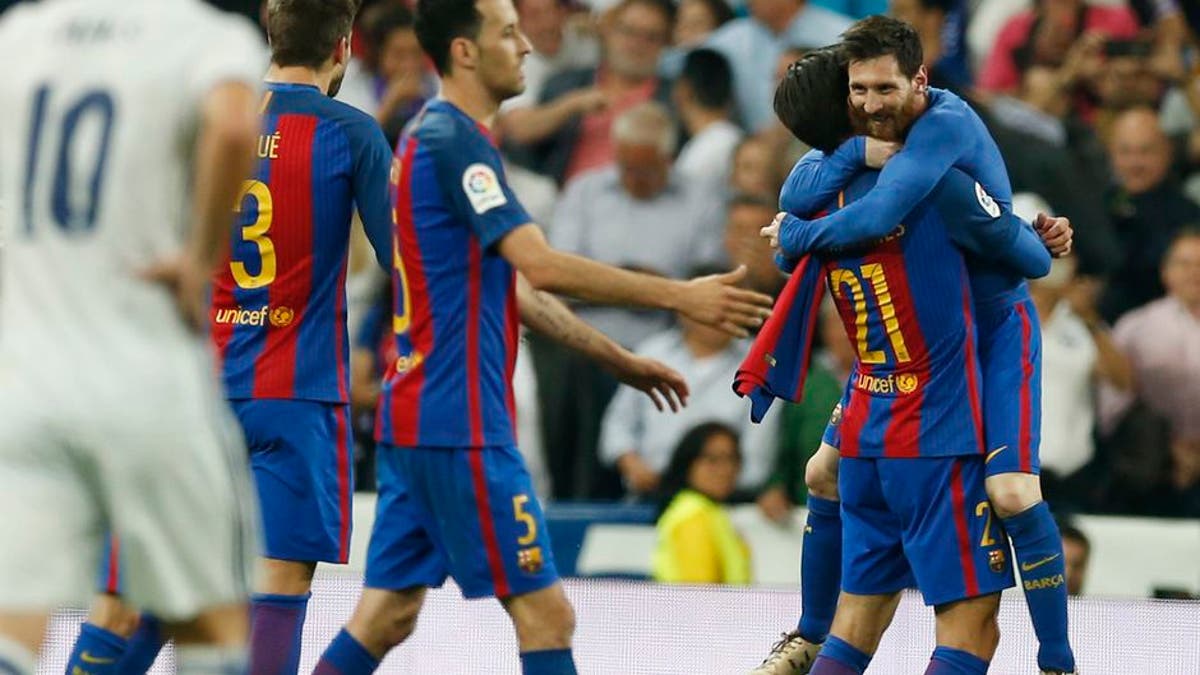 Sundays El Clasico was one for the ages.
Barcelona topped Real Madrid in a wild back-and-forth 3-2 scoreline -- but it was not just the sheer number of goals that made the contest great. It was the quality of the goals.
Gorgeous goals from Ivan Rakitic and Lionel Messi, including a last-gasp stoppage time game-winner, made Sundays iteration of El Clasico a, well, classic.
In the 73rd minute, Rakitic fired a rocket that put Barcelona ahead for the first time all day, and he did in emphatic, jaw-dropping fashion:
After a James Rodriguez equalizer brought Real Madrid back within striking range of a win, it took another bit of magic to get Barcelona ahead again. And who else could it have been other than Messi in the dying moments of the match?
Perfect ball movement from the Blaugrana and a cool finish from Messi put the match away with not a moment to spare. A thrilling finish to a classic match.
You can bet this is a version of El Clasico no one will forget anytime soon and these highlights will warrant plenty of repeated viewings.
MORE FROM FOX SOCCER