WATCH: Steelers' Rooney believes Michael Vick is on the right path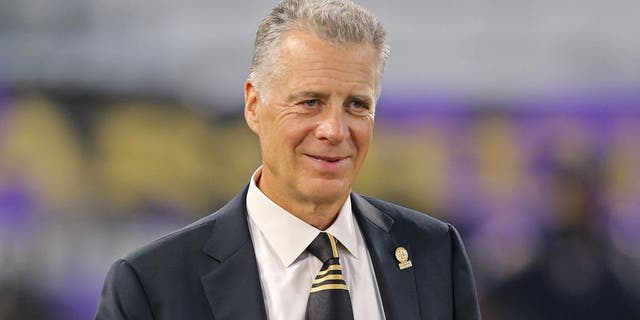 NEWYou can now listen to Fox News articles!
While a petition against the Steelers' signing of Michael Vick has already reached its goal of 25,000 signatures, co-owner and president Art Rooney II is comfortable in his assessment that Vick is a rehabilitated man.
Rooney, a self-proclaimed dog lover himself, made it clear that he respects opinions of those who have been enraged by Vick's signing. He said the team did it's due diligence to ensure that Vick has changed a lot since his 21-month prison stay for federal dogfighting charges.
"We sat down with Mike before we signed him and really tried to evaluate his sincerity and what he's done since he's been back in the league with the other teams and came to the conclusion that he's made a sincere attempt to reform his life and be a good family man, raising three children," Rooney said via CBS Pittsburgh. "We were satisfied that he's tried to do the right thing, he's doing the right thing and so we felt like he is someone that we were comfortable having on the team."
Rooney was even surprised when Vick told him that he's been working with the Humane Society to help change the laws and make dogfighting a felony.
"Frankly, I didn't even know about that until he told me about it," Rooney added. "So, like I said, I think he's somebody who's made a sincere attempt to make it right."
h/t: CBS Pittsburgh