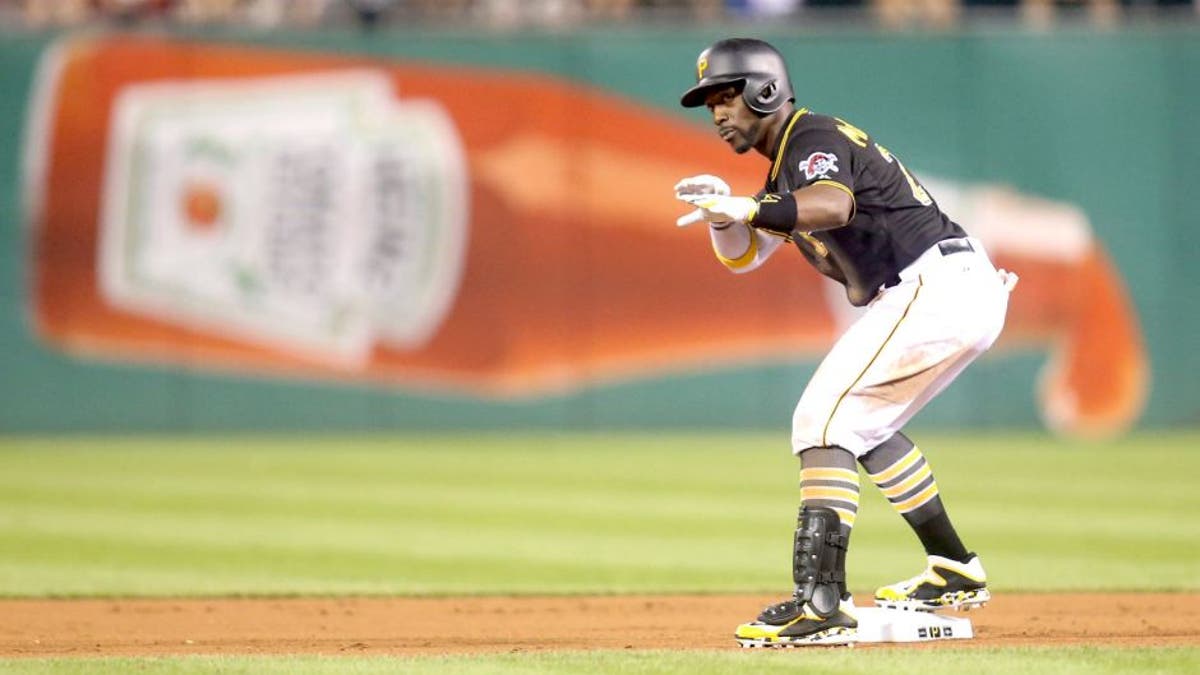 Because this ranks right up there with how the Great Pyramid was built, the mystery behind the meaning of the Pittsburgh Pirates' hand gesture has finally been solved.
Pirates All-Star Andrew McCutchen finally spilled the beans when asked by a Pirates broadcaster during their "Twitter Tuesday" segment in which a fan's question gets relayed to a player.
The Pirates have gone all season without divulging the origination of the hand signal they make after a player gets on base. Until now.
And how many guesses would you have needed to come up with Dmitri Young.
Confused? Allow Cutch to explain:
(h/t SB Nation)