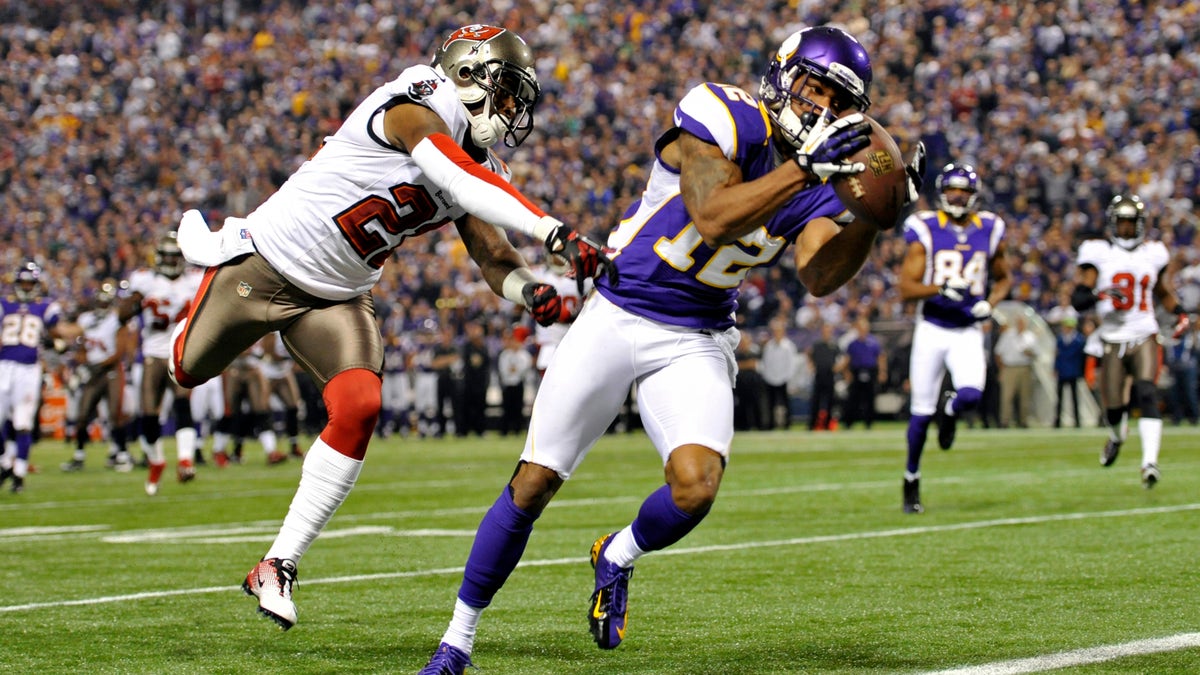 EDEN PRAIRIE, Minn. – Minnesota Vikings general manager Rick Spielman says the team has "no intent" of trading wide receiver Percy Harvin.
Spielman refused Friday to comment specifically on contracts. He said team officials, as always, will meet next week at the NFL scouting combine with the agents for every player. He declined to address the possibility of negotiating a new deal for Harvin.
Harvin will enter the final year of his contract in 2013.
After spraining his left ankle in November, Harvin was placed on injured reserve in December. He didn't return to the team's facility until his exit physical in January, but Spielman said Harvin has been cleared for full activity.