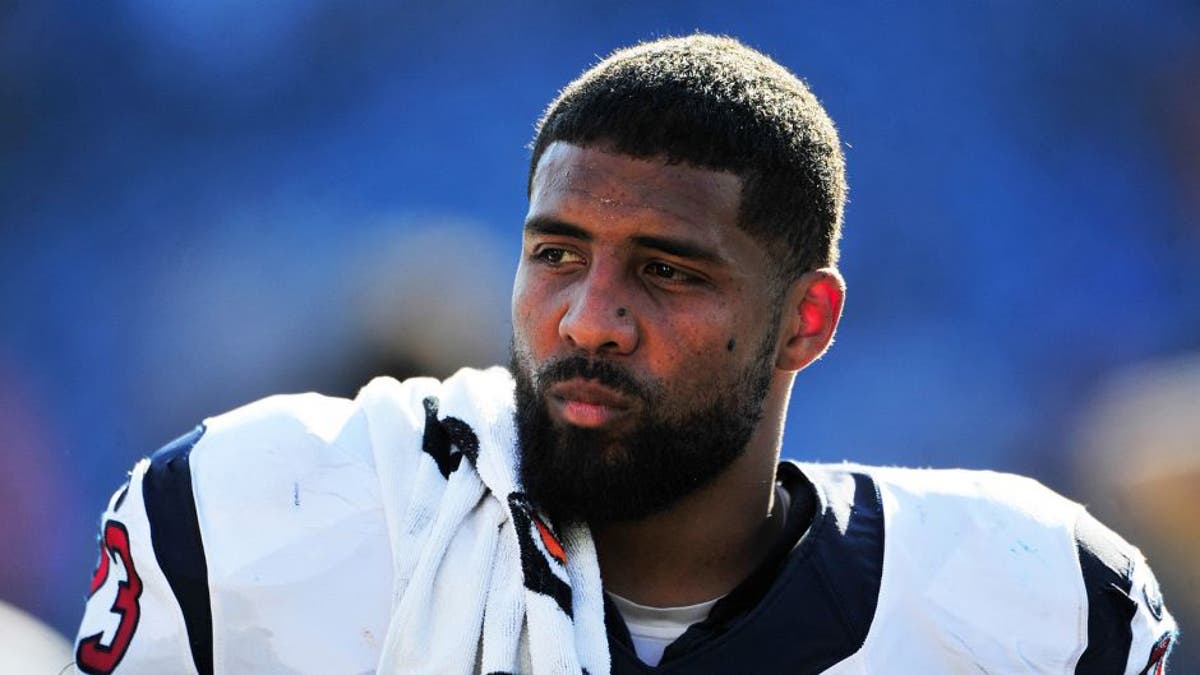 Houston Texans running back Arian Foster said in an interview published Thursday he doesn't believe in God.
Foster, who was scheduled to have surgery Friday to repair a groin injury that may keep him out half the regular season, discussed his views on faith in an interview with ESPN The Magazine.
"Everybody always says the same thing: You have to have faith," Foster said. "That's my whole thing: Faith isn't enough for me. For people who are struggling with that, they're nervous about telling their families or afraid of the backlash ... man, don't be afraid to be you. I was, for years."
The Pro Bowl running back said his views on God have raised questions in the Texans' locker room.
"I get the devil-worship thing a lot. They'll ask me, 'You worship the devil?'" Foster said. "'No, bro, I don't believe there's a God, why would I believe there's a devil?' There's a lot of ignorance about nonbelief. I don't mean a negative connotation of ignorance. I just mean a lack of understanding, a lack of knowledge, lack of exposure to people like me."
Foster is taking part in a campaign by the group Openly Secular, which hopes to use his story to promote awareness and acceptance of non-believers.
"This is unprecedented," said Todd Stiefel, chair of Openly Secular. "He is the first active professional athlete, let alone star, to ever stand up in support of gaining respect for secular Americans."

The 28-year-old Foster said he's well aware his stance may be received negatively.

"You don't want to ruin endorsements," Foster says. "People might say, 'I don't want an Atheist representing my team.' Now, though, I'm established in this league, and as I'm digging deeper into myself and my truth, just being me is more important than being sexy to Pepsi or whoever. After a while, what's an extra dollar compared to the freedom of being you? That's the choice I made."
Houston head coach Bill O'Brien said Friday the team has been aware of Foster's feelings about religion for some time.

"It's a free country, and players are entitled to their opinion," O'Brien said, via the Houston Chronicle. "We have a diverse locker room. Players come from different backgrounds and have different beliefs. All I ask is that they respect each other, and they do."

(h/t ESPN)