Team USA hockey goalies can keep Statue of Liberty on helmets at Olympics, despite reports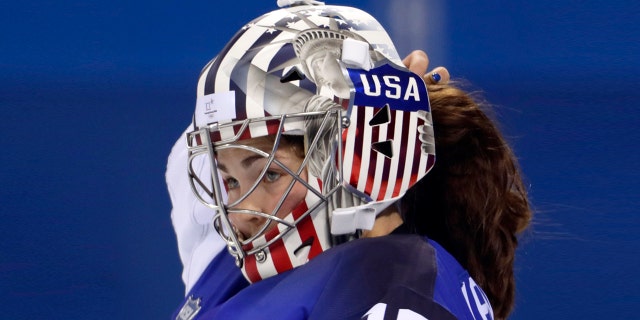 NEWYou can now listen to Fox News articles!
Team USA hockey players have been cleared to display their American pride at the 2018 Winter Olympics after it was reported that images of the Statue of Liberty on their helmets were deemed political statements.
The International Olympic Committee (IOC) was working with USA Hockey to determine whether the patriotic symbols on the helmets of goaltenders Nicole Hensley and Alex Rigsby would need to be removed, USA Today reported Monday night.
The committee had previously said the images needed to be removed from the safety equipment, as America's Lady Liberty could be viewed as "political propaganda."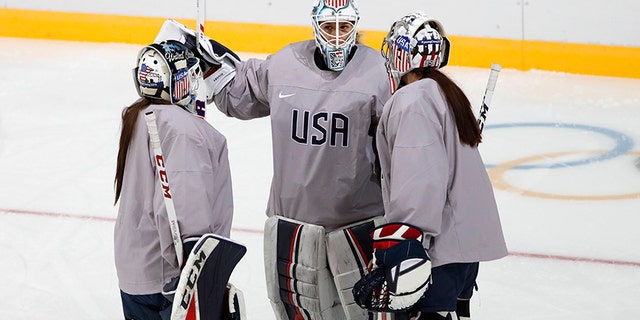 But the IOC quickly changed its tune, allowing the goalies to wear the masks as they are.
"Masks are approved," USA Hockey spokeswoman Andrea Mazzarelli told Reuters. "No modifications needed."
A spokesperson for IOC disputed the reports, telling the news service the situation "seems to have been a misunderstanding, we have not asked for the symbol to be removed."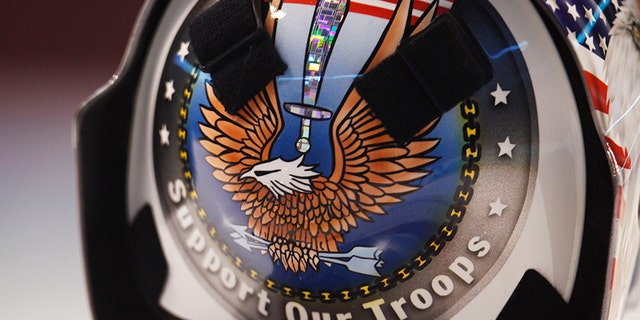 Rule 50 of the Olympic Charter states: "No form of publicity or propaganda, commercial or otherwise, may appear on persons, on sportswear, accessories or, more generally, on any article of clothing or equipment whatsoever worn or used by the athletes or other participants in the Olympic Games."
It's not uncommon for the IOC to order athletes to remove sayings from their gear.
Earlier this month, Canadian hockey player Matt Dalton, who's playing for South Korea in the Games, was asked to remove a tribute to 16-century Korean naval commander Yi sun-shin, as the IOC found it too political, the National Post reported.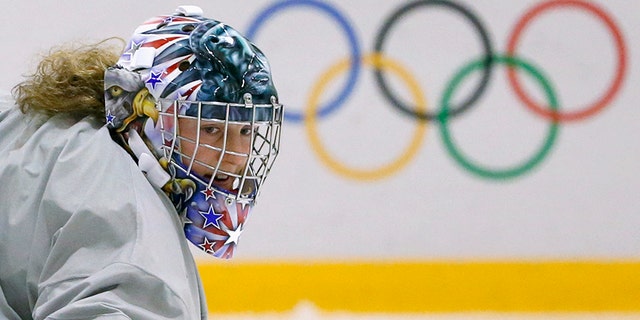 In 2014, Team USA goalie Jessie Vetter was ordered to remove "We the People" — the U.S. Constitution's first three words — from her helmet, which also had a photo of the Statue of Liberty, in addition to a Bald Eagle.
And in 2010, goalie Ryan Miller, of the men's U.S. hockey team, had to remove the popular beer slogan "Miller Time" from his mask as he competed during the 2010 Vancouver Olympic Games. Jonathan Quick, also a goaltender, had to cover up "Support Our Troops" displayed on his helmet.