Take a journey through Jaguars' uniform history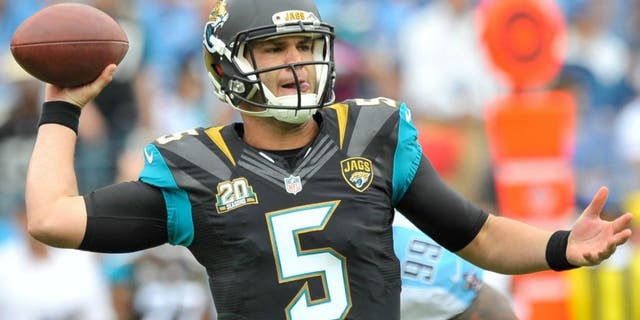 NEWYou can now listen to Fox News articles!
As the Jaguars get set to debut their new 'Color Rush' against the Tennessee Titans, the team offered a retrospective on how their look has changed over the the years.
Take a look at the many different uniforms the Jaguars have worn from the team's inaugural season in 1995 up to today:
It all leads up to Thursday night, when the Jaguars will wear their "Bold Gold" jerseys for the first time. The Titans-Jaguars matchup is one of four this season featuring the single-colored uniforms.
Hopefully the Jacksonville and Tennessee "Color Rush" uniforms will be better received than last week. Last Thursday's Bills-Jets, featuring all red and green uniforms matchup drew complaints from colorblind fans who had trouble distinguishing the colors.
MORE NEWS: Want stories delivered to you? Sign up for our NFL newsletters.