Sooner safety Steven Parker says defensive backs will be better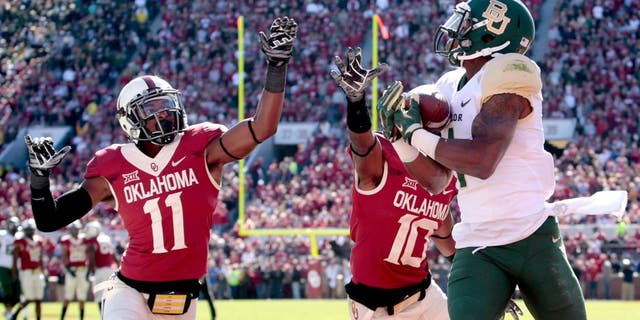 Oklahoma has a rebuilt offense, new theory and new offensive coordinator.
But what's going to go with the defense?
OU had all sorts of issues last year and now they'll go into the 2015 season very thin and inexperienced at safety. Steven Parker is a sophomore and three other freshman will play at the position.
"I've definitely told them what it's like, just to get ready, how hard it is and the different speed of the game, all that type of stuff," defensive back Steven Parker said to The Oklahoman. "They're just experiencing being a freshman, which I experienced last year, and they're all trying to get used to it."
Parker started four games last year as a freshman for OU.
"Oh yeah. Definitely," Parker said to The Oklahoman about the improvement of the safeties. "The secondary's doing wonderful. We're all better. Our communication is great. We're all getting to know each other, and we're just like brothers. That's what we call each other, "Wolfpack" and everyone depends on each other."
(H/T The Oklahoman)