Singapore police questioning alleged soccer fix mastermind Tan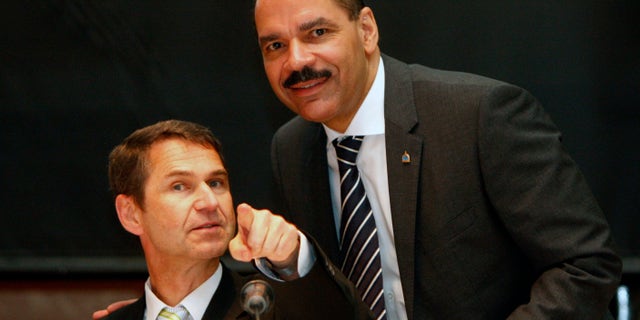 SINGAPORE – The Singapore Police Force has confirmed it is questioning the man who allegedly masterminded the rigging of hundreds of soccer games.
"Dan Tan Seet Eng, a Singaporean who has been named in reports so far, is currently assisting Singapore authorities in their investigations," the police said in a statement issued late Thursday. "We have been offering assistance and sharing available information with affected countries and will continue to do so."
The announcement came after Italian police arrested Tan's alleged associate, Slovenian Admir Suljic, on Thursday.
Suljic, accused of criminal association aimed at sporting fraud, flew to Milan from Singapore to turn himself in to the authorities. He is considered a key figure in the probe into match-fixing from 2009-11.
Interpol Secretary General Ronald Noble said the arrest of Suljic, followed by the questioning of Tan, is "important because the world believes that law enforcement can't do anything to take down this criminal organization, the world believes that (Tan) and his associates can't be touched, that they are above the law."
Tan is accused of heading a crime syndicate that made millions of dollars betting on rigged Italian soccer matches.
An arrest warrant has also been issued for Tan but the Singapore Police Force did not say if it would turn him in to international authorities.
"We will follow the rule of law," Noble said. "The hope is that (the suspect) will cooperate with law enforcement and tell us all he knows."
Italian police said Suljic would be taken to a prison in Cremona.
"His direct involvement in the international criminal group, made of Singapore nationals and people from the Balkans, has emerged from the investigation," the Italian police statement said in a statement.