Report: Tony Romo eyeing the Broncos as a potential landing spot via trade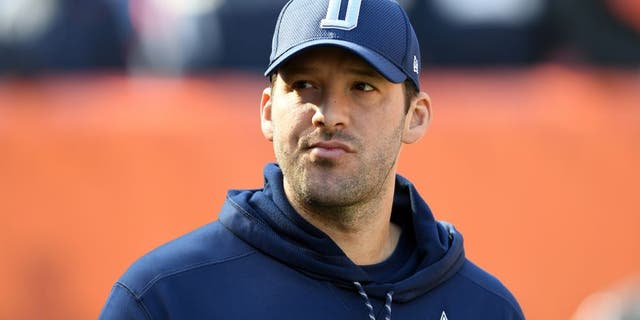 Tony Romo's future in Dallas is uncertain. Given the emergence of Dak Prescott as the quarterback of the future, and the team's overwhelming success with him under center, Romo may not have a place on the roster in 2017.
There are a handful of scenarios that could play out in the future. He could take a pay cut and remain in Dallas next season, he could retire, or he could be traded. Should the Cowboys opt to move Romo in a blockbuster deal, there's reportedly one team in particular he'd target: The Broncos.
According to NFL Network's Ian Rapoport, Romo is eyeing the Broncos as a potential landing spot if a trade were to happen. Obviously, we're months from a possible deal, but that fit could make sense. Peyton Manning rode off into the sunset in Denver with a Super Bowl win, and Romo could do the same.
Of course, that hinges on how John Elway views Paxton Lynch and whether he's ready to be the starter next season. If Elway believes Lynch needs another year to learn, Romo could be a one-year placeholder -- and a darn good one, too.
Romo will have other options, too, as there will be several teams looking for a quarterback in the offseason. According to Rapoport, though, Romo will have a big say in where he's dealt, essentially giving him the power to veto any trade (sorry, Cleveland).
One thing he shouldn't expect is Prescott surrendering the job to him. The rookie will have a leash as long as any regular starter and should remain such as long has he doesn't lose, say, four games in a row.