Philadelphia Eagles Fire Juan Castillo from Defensive Coordinator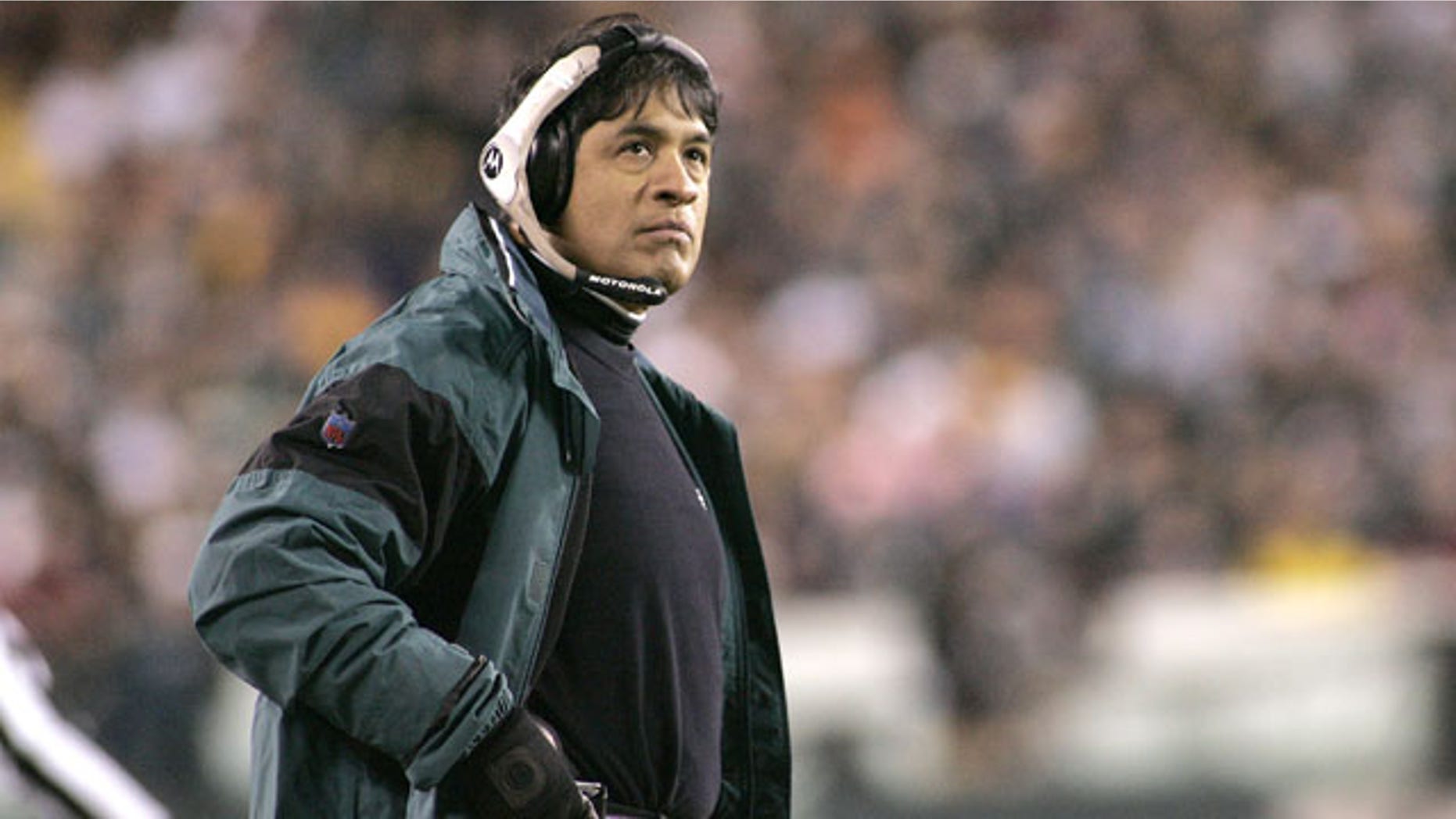 In a move many saw coming, the Philadelphia Eagles have made a major change to their coaching staff.
The struggling football team announced on their twitter page that they had decided to let Juan Castillo go as defensive coordinator and promote secondary coach Todd Bowles to the position.
"I want to make it clear that I have nothing but the ultimate respect for Juan Castillo as a coach and as a person," head coach Andy Reid said in a statement Tuesday.
"He's one of the finest football coaches that I have ever worked with. He has served this organization extremely well for 18 years and letting him go was a difficult decision. I know he will continue to be a successful coach in this league and wish he and his family nothing but the best."
The coaching shake-up comes days after the Eagles blew a 10-point lead in the fourth quarter of Sunday's overtime loss to the Detroit Lions leaving their record at 3-3.
On Monday Reid took the fall for his team's performance, although he alluded that the team, specifically the defense play calls, would be evaluated during the bye week.
"We go back and we evaluate and tear things apart during this bye week; and look at how we get ourselves better in both areas — as players and coaches," Reid said.
"With 10 games left, we know that there are a lot of games left. Anything is possible in the NFL, and I still believe that we have a good football team. We just have to get a couple of things together here."
This season the Eagles' defense has been at times confusing.
After leading the NFL with 50 sacks last year, Philadelphia have only seven and none in the past three games.
Still they were able to limit yards and keep teams off the scoreboard en route to a 3-1 start.
But in the last two games, the Eagles have allowed long drives at crucial times late in the fourth quarter. They can't get stops at important points and nobody on defense seems capable of making a big play. The Eagles have forced just eight turnovers.
The initial hiring of the first-generation Mexican American to the defensive coordinator position back in February of 2011 came as a surprise to many, since Castillo had been coaching on the offensive side for 16 years.
Critics quickly gaffed at Castillo when his first four games as defensive coordinator resulted in straight losses.
With reporting by The Associated Press.
Follow us on twitter.com/foxnewslatino
Like us at facebook.com/foxnewslatino