PGA Tour players choose Ernie Els to back them in a bar fight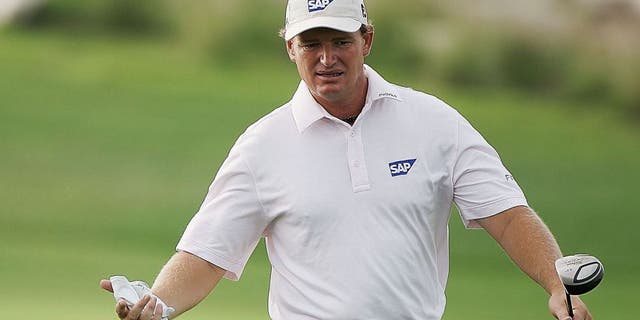 At 6-foot-3 and 210 pounds, 46-year-old South African Ernie Els was the player who received the highest voting share in response to the poll question: If you were to be in a bar fight, who would you want to have your back?

The answers were revealed in the annual anonymous survey of PGA Tour players by Golf.com/Sports Illustrated that covered everything from nicest swing to dating women they've met at a tournament to, obviously, bar fights.

No disrespect to Els or his dad strength and possible human-striking abilities, but it's a bit of an indictment on the rest of the field that a guy who's approaching 50 is the most popular pick. Worse, maybe, is that the most popular pick is actually no player at all:
Ernie Els 15%
Keegan Bradley 9%
Ángel Cabrera 7%
Pat Perez 5%
Brooks Koepka 4%
No one out here 18%
Others 42%

"I've heard some bar stories about Ernie" one player revealed. We'd like to hear more about that; we do know that "The Big Easy" once bloodied a fan's face in 2014 with an errant drive.

Still the greatest golf enforcer any guy could ask for, may he rest in peace: