Peyton and Eli Manning modernize their rap image in latest DirecTV commercial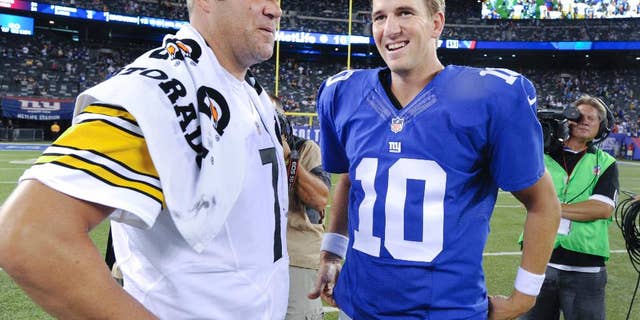 ENGLEWOOD, Colo. – Just in time for football season, the rapping Manning brothers are back with another tune to get stuck in your head.
A year after making their rap debut with "Football on Your Phone," Peyton and Eli Manning are back rapping in a new commercial, DirecTV's "Fantasy Football Fantasy."
Gone are the wigs the quarterbacks wore in their rap debut that mimicked hairstyles of the 60s and 70s. Now, they're decked out in modern-day duds, Peyton starts out in a white T-shirt and Eli in gray with a straight-brimmed baseball cap, then both of them sport black and white suits, Peyton with a long tie, Eli with a bow tie.
The three-minute rap video starts with Eli asking his brother if he's watching some football.