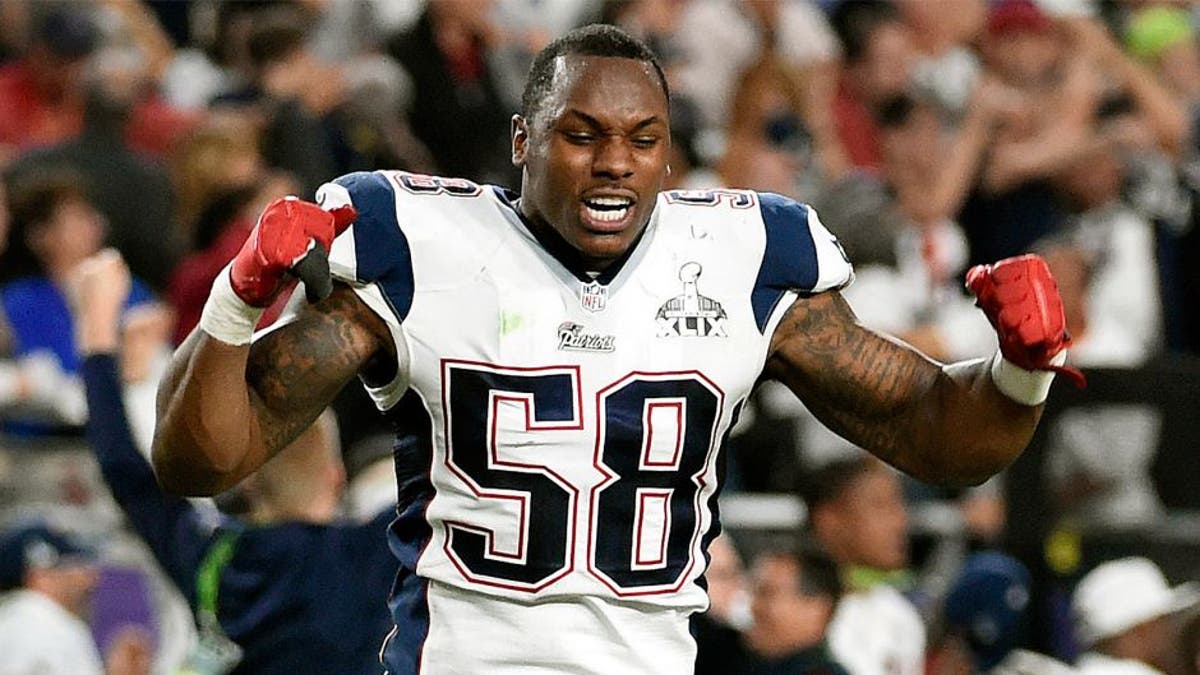 In the days leading up to an important playoff game, most guys are preparing and game-planning for the upcoming opponent. New England Patriots linebacker Darius Fleming was apparently saving a woman's life.
In what's undoubtedly the most inspiring story of the season, Fleming apparently witnessed a three-car crash near Gillette Stadium on Thursday, just two days before the Patriots' playoff game against the Kansas City Chiefs. He stopped and helped save a woman from a burning car by kicking out the window, according to his agent.
Fleming suffered a cut in the process, requiring 22 stitches to close. Incredibly, he played through the injury and was on the field against the Chiefs -- again, with 22 stitches in his leg.
Fleming detailed how it all happened on Wednesday, via the Boston Globe.
"She was attempting to kick the window out but she was a small lady," Fleming said. "I didn't panic, but I was just like, 'I got to get her out.' I tried to break [the window] with my elbow, but that didn't work, so I just started kicking the window. Eventually it broke, pulled her out, made sure she was OK, and I looked at my leg and I noticed it was bleeding pretty bad."
Fleming said he hadn't thought much of the injury when it occurred, but realized he needed treatment after discovering he had glass in his leg. Below is a photo of the injury, from his agent David Lee.
Patriots safety Devin McCourty talked about Fleming's story during his press conference on Wednesday.
"Darius was really quiet about it, but once the team got a hold of it, the guys on the team, we forced him to give a speech and everything," McCourty said. "He explained it was very simple: He saw a woman's car that looked like it was smoking, and he just jumped out of his car. He'll admit there was probably an easier solution, but I think it was nice and dramatic -- kicked the window in and pulled her out."
Matthew Slater, a special-teams ace, also discussed Fleming on Wednesday, saying he wasn't shocked to hear about his heroics.
"Darius has been a stand-up guy since he got here," Slater said. "When I heard the story, I wasn't surprised at all."
Fleming received an applause from his teammates for his actions, and he should get the same from fans ahead of Sunday's game against the Denver Broncos.