Packers TE Kennard Backman doubles as the team barber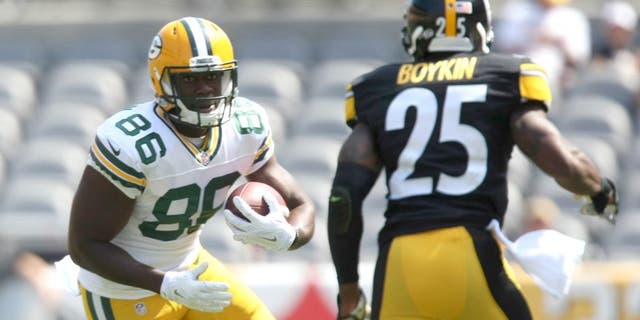 NEWYou can now listen to Fox News articles!
Green Bay Packers tight end Kennard Backman brings value to the team. On the field, he's a decent-sized pass-catcher at 6-foot-3 and 245 pounds. Off the field, he's a wizard with hair-cutting clippers in his hand.
"That was a first for me," Packers tight ends coach Jerry Fontenot said, per Michael Cohen of the Journal Sentinel. "No one had ever gotten up in the tight ends room and said they were a barber. I think it was a little disbelief. We were waiting for the punch line, I think, for the first five seconds after that."
Backman, a sixth-round pick out of UAB in this year's draft, picked up the practice in high school by testing his skills on his little brother's head. Since then, he has gained enough confidence to cut his teammates' hair. His clients in Green Bay now include Ty Montgomery, Mike Pennel, Jayrone Elliott, Tay Glover-Wright, James Vaughters and Adrian Hubbard, according to the Journal Sentinel.
"I've cut quite a few heads," Backman said, per the Journal Sentinel.
Backman has an Instagram account dedicated to his craft. Check out some of his finest work below.
(h/t Journal Sentinel, @kutzbyback)