No Winter Ball For Manny Ramirez Because of Drug Suspension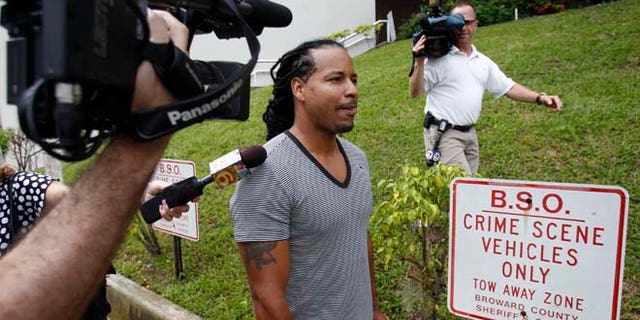 Manny can be Manny he just can't play winter baseball.
That's the message from Major League Baseball after the retired and tainted slugger announced his intention to play for the Cibao Eagles in the Dominican Republic.
A person familiar with the situation says Manny Ramirez will not be allowed to play winter ball in the Dominican Republic because he neither served a suspension nor contested it following a positive drug test this year.
The Cibao Eagles, a Dominican winter league team Ramirez played with in 1993-94, said this week he was expected to start training with the club.
Major League Baseball and the Major League Baseball Players Association, however, have concluded Ramirez is ineligible, the person told The Associated Press on Thursday, speaking on condition of anonymity because management and the union did not announce that publicly.
Then with Tampa Bay, Ramirez told MLB in April he would retire rather than face a 100-game suspension for a second positive drug test.
Ramirez served a 50-game ban in 2009 after a positive test for human chorionic gonadotropin, a banned female fertility drug often used to help mask steroid use.
MLB's Winter League Agreement gives it the power to block Ramirez. The league's stance first was reported by ESPN.com.
Follow us on twitter.com/foxnewslatino
Like us at facebook.com/foxnewslatino