Mo's Mojo: In Honor Of Retired Star Mariano Rivera, U.S. Baseball Takes To Panama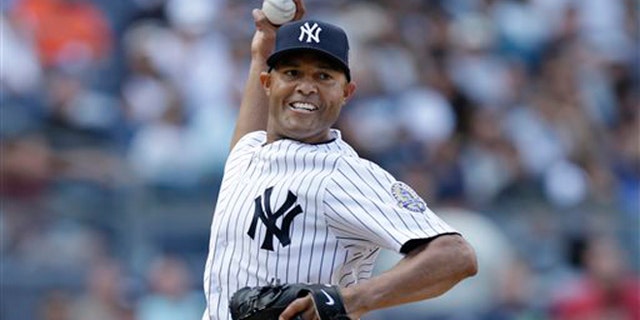 After much debate and speculation, Major League Baseball announced earlier this week that a two game series between the New York Yankees and Miami Marlins will mark the return of U.S. professional baseball in the Central American country for the first time since 1947.
Held at Panama City's Rod Carew Stadium on March 15 and 16, the so-called "Legend Series" is being held in honor of Panamanian and newly retired Yankees superstar Mariano Rivera, Major League Baseball's all-time saves leader.
"It is only fitting that one of our game's greatest ambassadors, Mariano Rivera, could help us bring Major League Baseball back to his beloved Panama," said Paul Archey, Senior Vice President, International Business Operations for Major League Baseball, according to MLB.com.
"We look forward to partnering with the Marlins and the Yankees to deliver a groundbreaking sporting event to the fans of Panama, particularly the young fans who looked up to Mariano during his historic career."
Panama has long been a hotbed for MLB talent, sending 50 players over the years to the big leagues including current stars like Philadelphia Phillies catcher Carlos Ruíz and New York Mets infielder Ruben Tejada.
For newly retired Rivera, the chance to have his old team play in his home country is a "dream."
"As long as I can remember, it has been my dream to bring my team, the Yankees, to play baseball in Panama," Rivera said in a statement. "I grew up playing in Puerto Caimito, where I developed my passion for baseball and began a journey that brought me to New York. It is my hope that this legacy series will inspire other young players to pursue their dreams."
The last MLB game to be played in Panama was in the spring 1947, when the Yankees and the now-defunct Brooklyn Dodgers played several exhibition games in the country during a trip that also included stops in Cuba, Puerto Rico and Venezuela.
The Yankees and Marlins are two of the MLB's most-well traveled teams, internationally with the Miami club playing the Mets in regular season games held at Hiram Bithorn Stadium in San Juan, Puerto Rico in 2010. The team also went to Puerto Rico in 2003 and 2004 for regular season games against the Montreal Expos and played a pair of Spring Training exhibition games against the Houston Astros in Mexico City in 2004.
The Yankees also opened the 2004 season at the Tokyo Dome in Japan against the Tampa Bay Devil Rays, finishing that season with a World Series win.
"The Yankees recognize that the sport of baseball truly belongs to the world," said New York Yankees President, Randy Levine in a statement. "It makes our organization proud to support Major League Baseball and the Players Association in spreading the excitement of the game in the international community. Visiting Panama, the homeland of the great Mariano Rivera, will be a privilege for all those involved in this historic endeavor."
Follow us on twitter.com/foxnewslatino
Like us at facebook.com/foxnewslatino