Montreal pastry chef creates incredible Stanley Cup cake in honor of P.K. Subban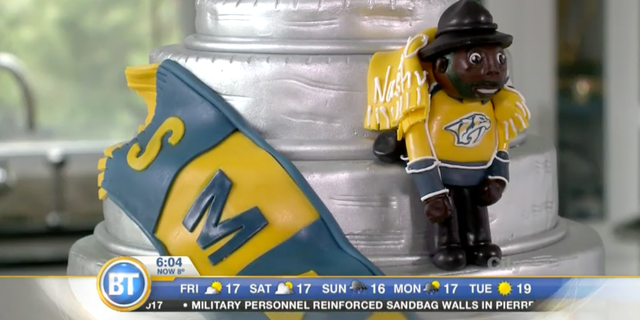 The Nashville Predators are one of the NHL's four remaining teams vying for the Stanley Cup, which means that P.K. Subban -- one of the league's most electric and entertaining players -- could be making his Stanley Cup Final debut soon.
The defenseman and the Preds still have to go through the Anaheim Ducks to get there, but a Montreal pastry chef seems awfully confident that Subban and Nashville can get it done. That chef,Lawrence Vourtzoumis, spent the last week whipping up an impressive monstrosity of a cake in honor of Subban.
That cake features a Stanley Cup wrapped in a 'Smashville' scarf with a mini Subban sitting on the side. It's outrageous and incredible…but how does it taste? Probably like sweet, sweet glory.
Let's just hope for Vourtzoumis's sake that this creation doesn't act as a jinx for Nashville.
One last thing -- P.K. Subban? More like P.Cake Subban! (I'm sorry.)(Editor's note: Apology not accepted.)