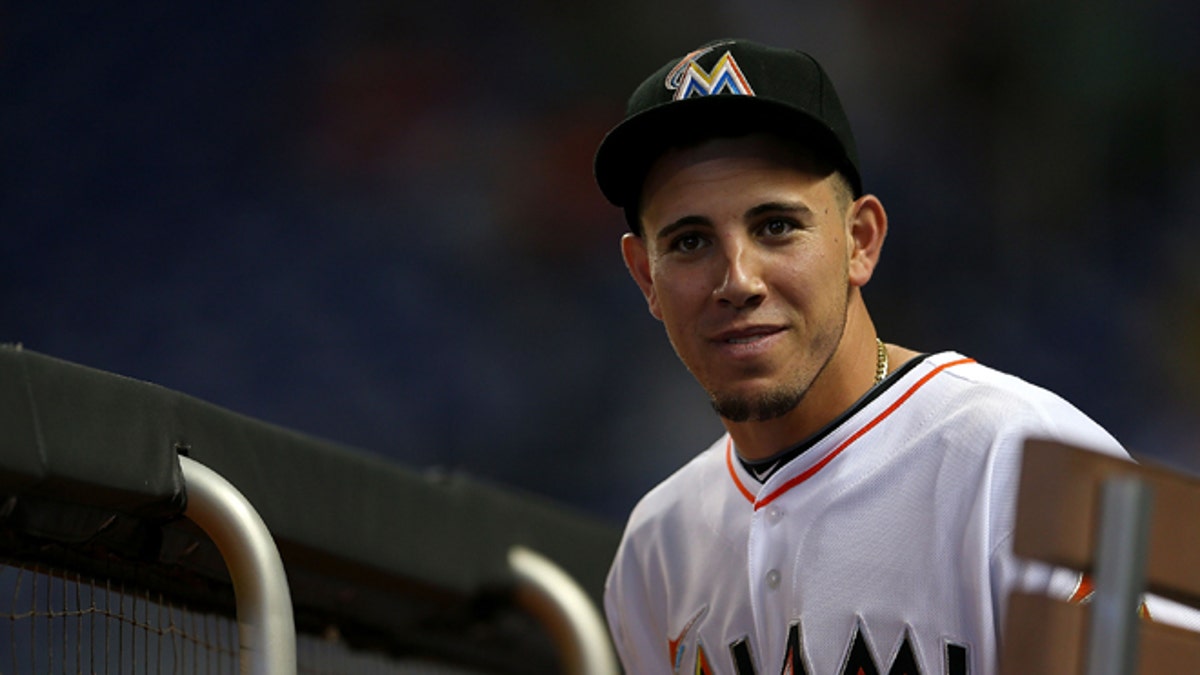 MIAMI (AP) – Miami Marlins ace Jose Fernandez says his target date to rejoin the rotation is July 2, some 13½ months after he underwent Tommy John surgery.
"I'm happy to say it," Fernandez said Monday. "It gives me the chills. ... . I just can't wait to be on that mound and throw some good fastballs."
The NL Rookie of the Year in 2013, Fernandez will make his third rehabilitation start Wednesday, this time with Triple-A New Orleans. He made two starts for Class A Jupiter.
The Marlins conclude a homestand July 2 when they face the San Francisco Giants in a 12:10 p.m. start on a Thursday.
"I'll pitch at 6 in the morning if I have to, as long as I'm pitching in the big leagues again," Fernandez said.
Fernandez said his velocity reached 99 mph in his most recent outing, and he's happy with his slider. He said he just needs to get his pitch count up before returning to the majors.
"I feel ready," Fernandez said. " My arm strength feels ready, my stamina feels good. I think it's going to be fine."
The plan is for him to throw 80 pitches in his next start, and then 95 to 100 pitches in consecutive rehab outings. Barring a setback, he'll then join the Marlins, who are in fourth place in the NL East with a severely depleted rotation.
Two other starters, Jarred Cosart (vertigo) and Henderson Alvarez (shoulder), are also on the disabled list. Cosart is expected to make one more rehab start in Triple-A before returning. Alvarez played catch Monday, but no date has been set for him to begin a rehab assignment.