Kobe Bryant Wants Paul Gasol to Put on his 'Big-Boy Pants'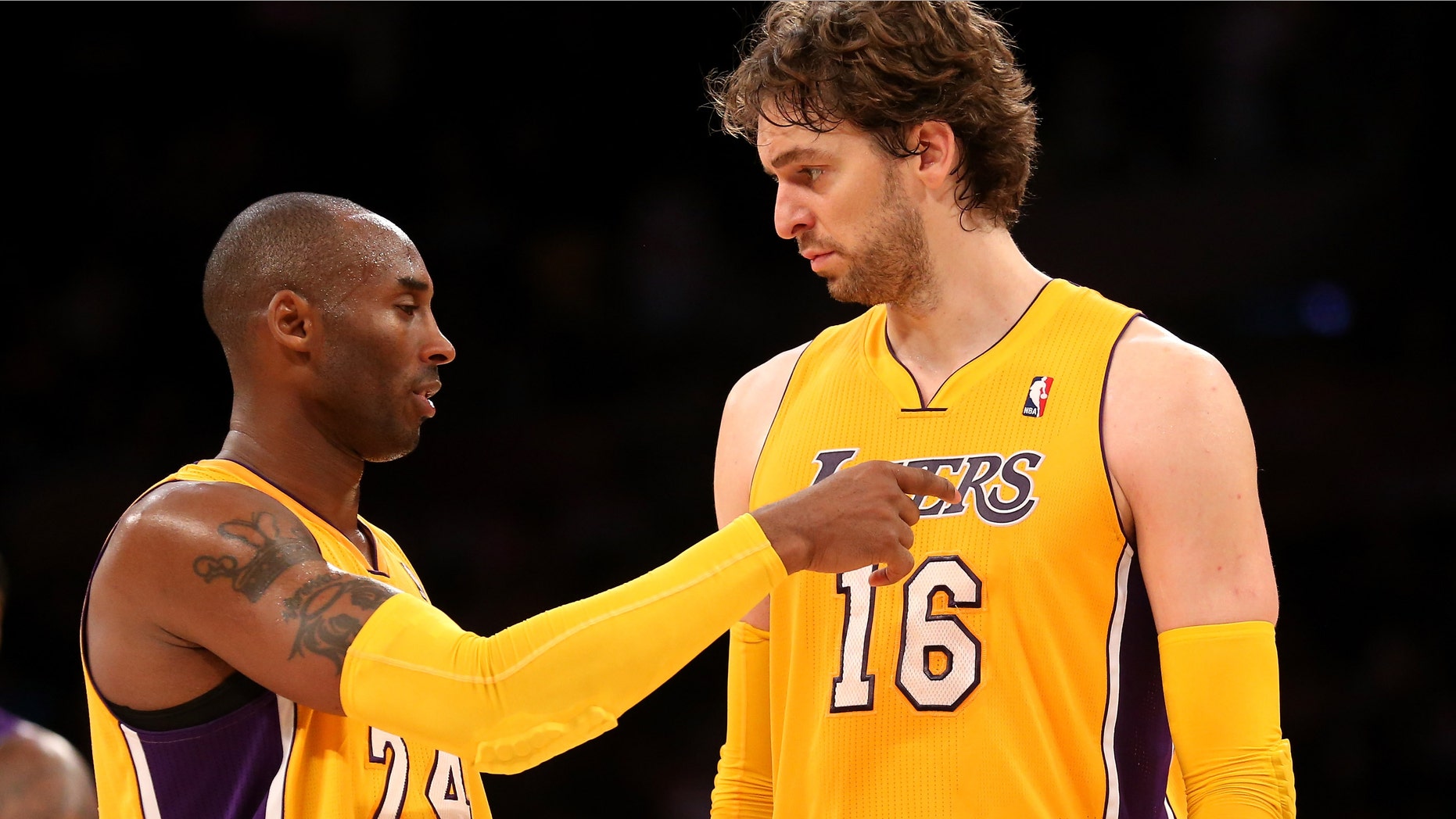 Los Angeles – Los Angeles Lakers forward Pau Gasol is getting used to watching the game from the sidelines.
But while Gasol himself has made it known he's eager to get back in the game, teammate Kobe Bryant is sick of his whining.
"Put your big-boy pants on," Bryant told ESPN after the team's 113-103 loss to the Orlando Magic on Sunday.
"Just adjust. Just adjust. You can't whine about it. You can't complain about it."
Gasol got subbed out of the game in the fourth quarter when the Lakers' were up by one, ending his night with 11 points of 4-for-11 shooting, seven rebounds, two assists and a block in 29 minutes.
But in the final six minutes, the Magic managed to outscore the Lakers 30-19 with the team's loss resulting in a 8-9 record overall.
Regardless of what Bryant may say, Gasol is not letting the benching get to him.
"I don't get irritated," Gasol said to ESPN. "I like to be out there. It's upsetting for me as a player but I won't allow it to irritate me."
His new coach Mike D'Antoni is not dwelling on Gasol's lack of play time on the court.
"Just talk to him, there's no magic words out there," D'Antoni said. "We're slow right now. It's just athletically, we're struggling."
"We're not going to lose him," Bryant added. "That's just not going to happen. I've been around him long enough. I know how to deal with him."
Gasol's recovery from painful and ongoing tendinitis in his knees has greatly inhibited his athleticism this season.
Bryant, who has been one of Gasol's biggest supporters, is just trying to give his team mate some tough love.
"You have to master what it is that we're trying to do here and Pau is talented enough and he's good enough to be able to do that," Bryant said. Gasol, like the rest of the Lakers, is trying his best to adjust to all of the team's recent changes.
"I think we're all trying to figure it out and we're all trying to do our best to win the game," Gasol said of being subbed out. "The coach makes his decisions and you got to respect that."
But of course, leave it to Bryant to not sugarcoat that the Lakers need to get their act together.
"I'll kick everybody's ass in this locker room if that doesn't happen. That's the attitude that you have to have. Metta (World Peace) is the same way. Dwight (Howard) has that in him as well. Even though he smiles a lot, he still cares a lot about this thing. Like I said, come hell or high water, it has to get done."
Follow us on twitter.com/foxnewslatino
Like us at facebook.com/foxnewslatino