Jerricho Cotchery on Bene Benwikere: His ball skills are incredible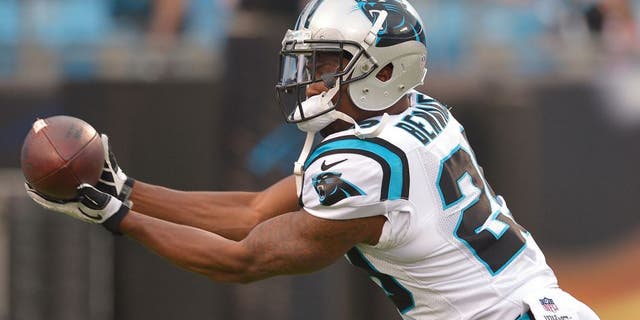 It's obvious that second-year cornerback Bene Benwikere has tremendous upside and a whole lot of talent, but when veteran receivers start to rave about a player, it catches your eye.
In this specific case, Bryan Strickland of Panthers.com reported that wide receiver Jerricho Cotchery had nothing but great things to say about Benwikere.
"He's an awesome player," wide receiver Jerricho Cotchery said. "His ball skills are just incredible. From Day One, he had a real understanding of the game. They threw him in there the first day at nickel, and he disguising and dropping off his man and getting interceptions."
"Right away, it was like, 'Man, who is this guy?' He's just a playmaker."
There's obvious reasons to be excited about the potential of the young cornerback. Last season, Benwikere racked up 33 total tackles, two fumble recoveries, an interception and a forced fumble. He also had seven pass deflections, and did all of this in just 10 games.
Benwikere should be one of the top two or three corners for Carolina this season, so don't be surprised if he makes a major impact right out of the gate.
(h/t Panthers.com)