Jeff Fisher: Jim Schwartz deserves another head-coaching opportunity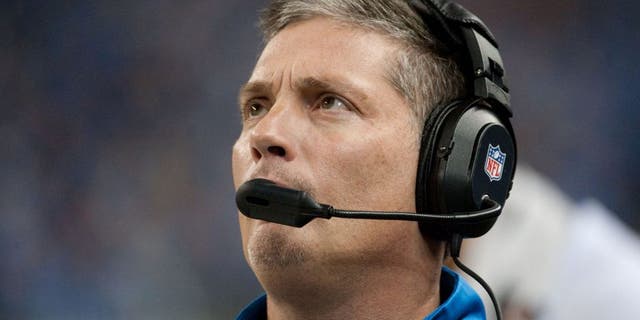 NEWYou can now listen to Fox News articles!
Former Detroit Lions head coach Jim Schwartz isn't leading a team this year, but at least one member of the NFL's head-coaching brotherhood thinks he deserves another chance to do so.
On Wednesday, St. Louis Rams head coach Jeff Fisher said Schwartz deserves another chance to be a head coach, according to Dave Birkett of the Detroit Free Press.
Schwartz coached the Lions from 2009-2013. He took over after the infamous 0-16 year and transformed the team into a playoff contender in three years. The success was short-lived, though; his all-time record as a head coach is 29-51 (.363) in the regular season and 0-1 in the playoffs.
Schwartz's most recent coaching gig was with the Buffalo Bills as the defensive coordinator. However, after just one season, Rex Ryan took over as head coach of the Bills and decided not to retain Schwartz. He took a job as a consultant to the league's officiating department for the 2015 season.