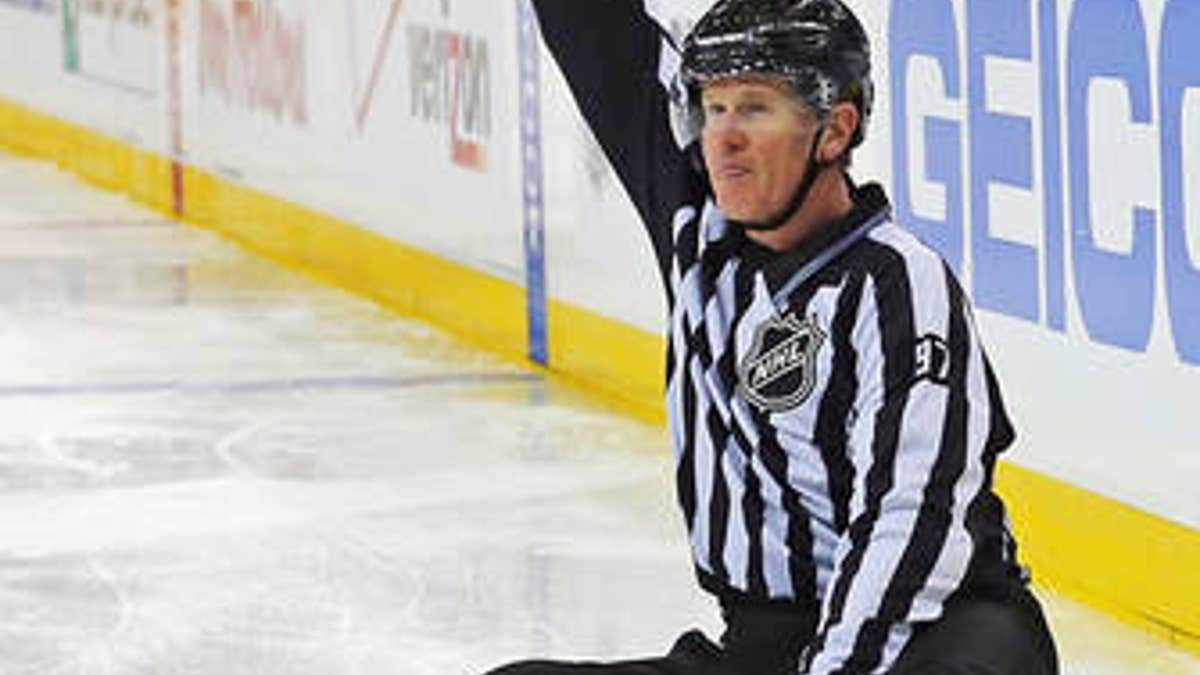 Hybrid icing is coming to the NHL.
A day before six teams are set to open the 2013-14 regular season, the NHL Players Association voted to approve hybrid icing for the upcoming campaign. The NHL experimented with hybrid icing last year in the AHL and in this year's preseason schedule, and despite lukewarm reactions from players, the new icing rules will go into effect Tuesday night.
Under the new rules, after a puck is shot the length of the ice, the player that first crosses an imaginary line between the far faceoff dots determines whether the play continues or is blown dead.
The NHL hopes that hybrid icing will eliminate dangerous plays that result from races to pucks on the end boards, much like the incident that caused Carolina defenseman Joni Pitkanen to miss the entire 2013-14 season.
Some critics are concerned that this will add another subjective judgment call into an already fast-paced game, but many coaches who have lost players to avoidable injuries on plays like Pitkanen's see hybrid icing as an improvement. Calgary's head coach Bob Hartley commented, "If the hybrid icing saves one injury this year, it's worth it."