How does Tony Stewart's win shake up the points standings?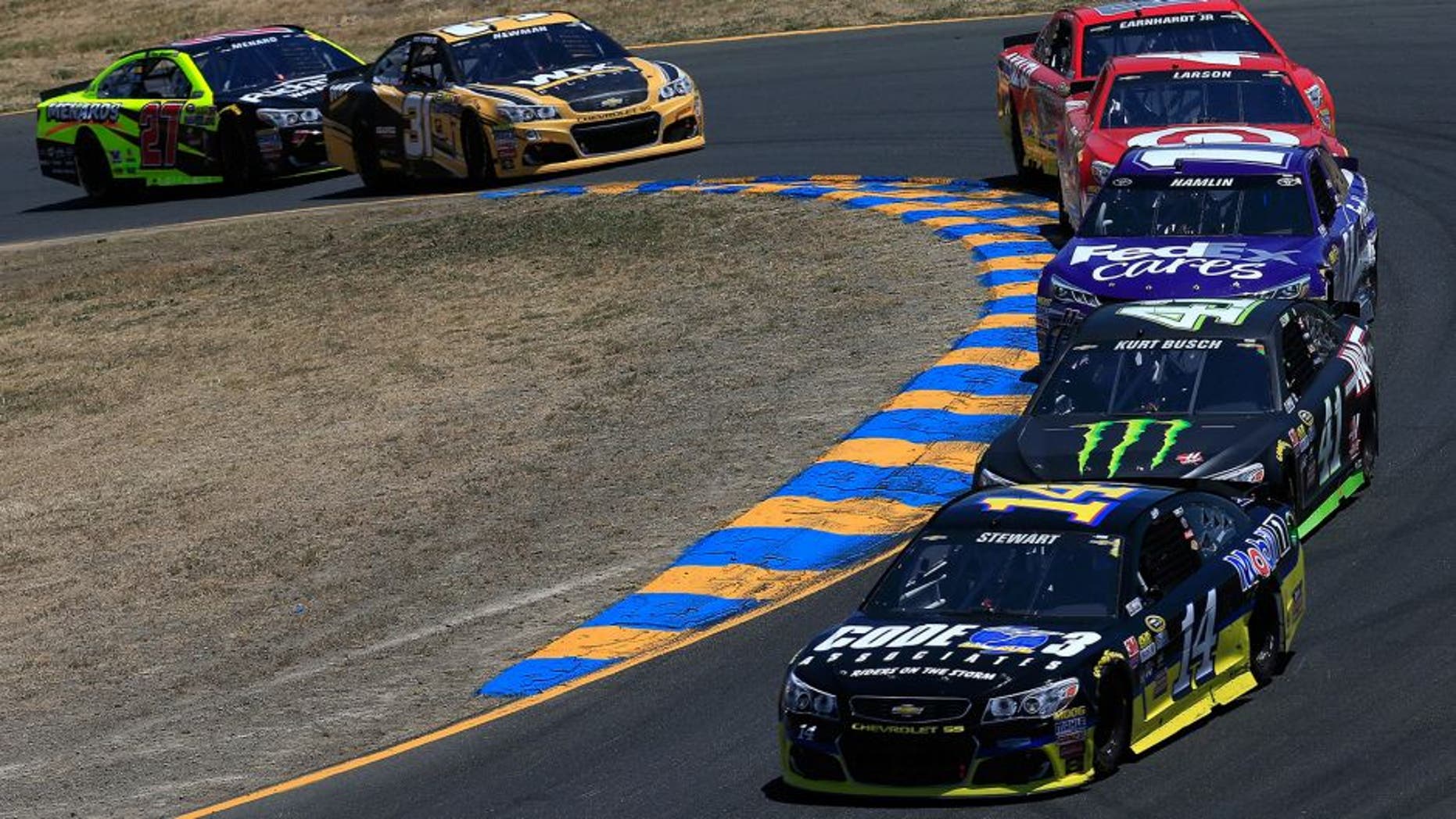 NASCAR's playoff picture took a sharp turn Sunday, following Tony Stewart's emotional triumph in Sunday's Toyota/Save Mart 350 at Sonoma Raceway.
With the victory, his first in his last 84 starts, Stewart moved to 32nd in the NASCAR Sprint Cup Series points standings and his now just 9 points out of 30th.
There are 10 races left in the Sprint Cup regular season, and if Stewart ends up 30th in points or higher by the end of it, he will qualify for the Chase for the NASCAR Sprint Cup in his final season.
Eleven drivers have won Cup races so far this season.
Assuming Stewart becomes Chase eligible, that means only five spots are open for drivers who haven't won yet. And if there are additional first-time 2016 race winners over the next 10 races, those spots will obviously shrink.
After Sonoma, the highest ranking winless driver in points is Chase Elliott, who is sixth in points. He leads Dale Earnhardt Jr. by 60 points. Ryan Newman is 71 back of Elliott, with Austin Dillon (-73) and Jamie McMurray (-75) next in line.
Clearly, over the final 10 races of the regular season, the pressure to win and lock into the Chase is about to ratchet up.
"We have to get our stuff straight if we actually want to be a Chase team and consider ourselves a Chase team," said AJ Allmendinger, who is 18th in points and lost his shot at victory due to a pit road penalty. "Another fast race car that is all I can ask for."