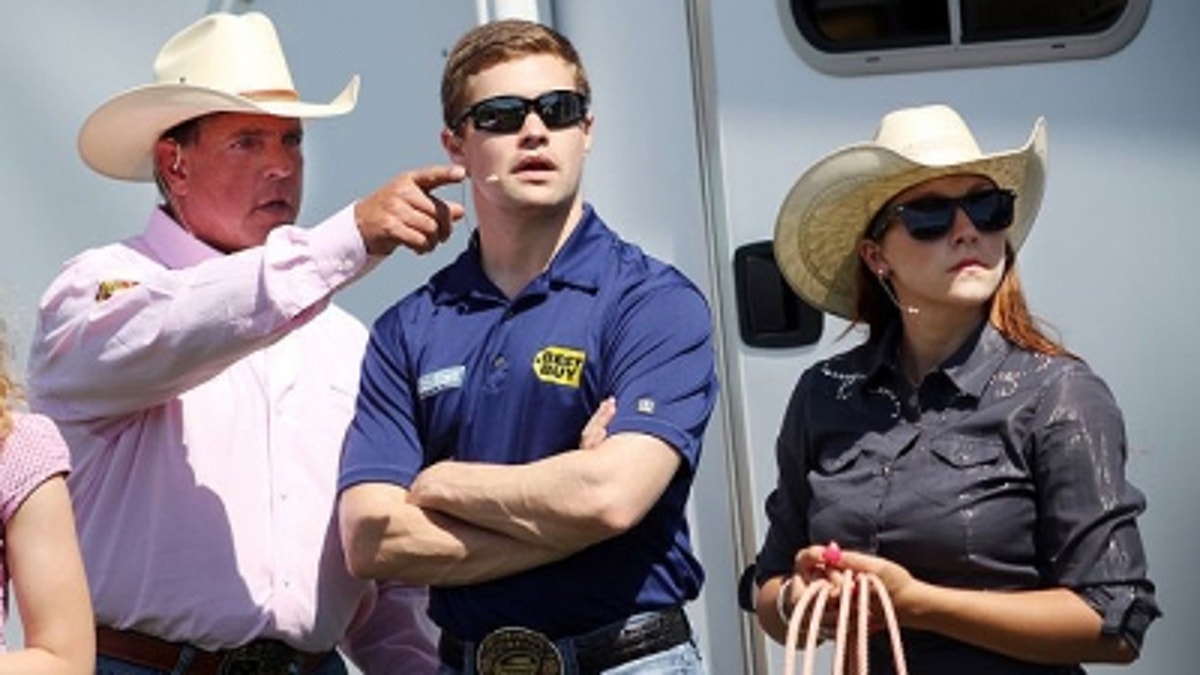 document.write($AllStarArticleAdContent);
Obviously, throughout my racing career I have been involved in a number of these NASCAR All-Star events.
Even though I am no longer on the pit box, I am still involved through my work as part of our NASCAR on FOX team. That's even gone a step further the last couple years in working with track owner Bruton Smith and track president Marcus Smith on their "Wild West" theme.
It really does match up to what this race is all about. It's like a Wild West Shootout with these short, fast segments. It's a take-no-prisoner, winner-take-all mentality. Now if you look at what NASCAR has done with the tweaks to the format for Saturday night's race, I am going to continue that theme and yell "Stampede!"
We are turning loose a bunch of wild bulls and telling them that if one of them can win all five segments, he or she will leave Charlotte Motor Speedway $2 million richer. That my friends is going to create every driver racing for him or herself, assuming conventional wisdom is correct and Danica Patrick wins the Fan Vote to be included in the race.
It's going to be a last-driver-standing kind of race. We have the best of the best coming into this race. We now have a format that is going to force the best of the best to show it the entire time.
If you don't think that the $1 million incentive was enough, now, like I mentioned earlier, they've jacked it up where it literally is possible for a driver to be $2 million richer by the end of Saturday evening.
Now, we are really going to see who is smart enough, tough enough and mean enough to take it to the other competitors. With no points on the line, short segments and a huge payoff possible there is only one mindset these drivers have entering the Sprint All-Star Race: "What the hell, let's just go for it."
I think the All-Star race has all the potential to not only be historical, if someone were to be the first person to win the $2 million in our sport for such a short race, but also it could be a classic for the ages.
If you are up in the grandstands, this may be one of those times years from now when this race is talked about, you can proudly say, "I was there."
This to me is exactly what the All-Star Race was created for and touted to be since its inception back in 1985, which oh by the way, my driver won.
Sure the format has been a work in progress these last few years, with each improvement making it more spectacular than the time before.
Actually sometimes it's been more spectacular than some people would have preferred.