Fueled by MLS Cup sorrow, Crew SC return largely intact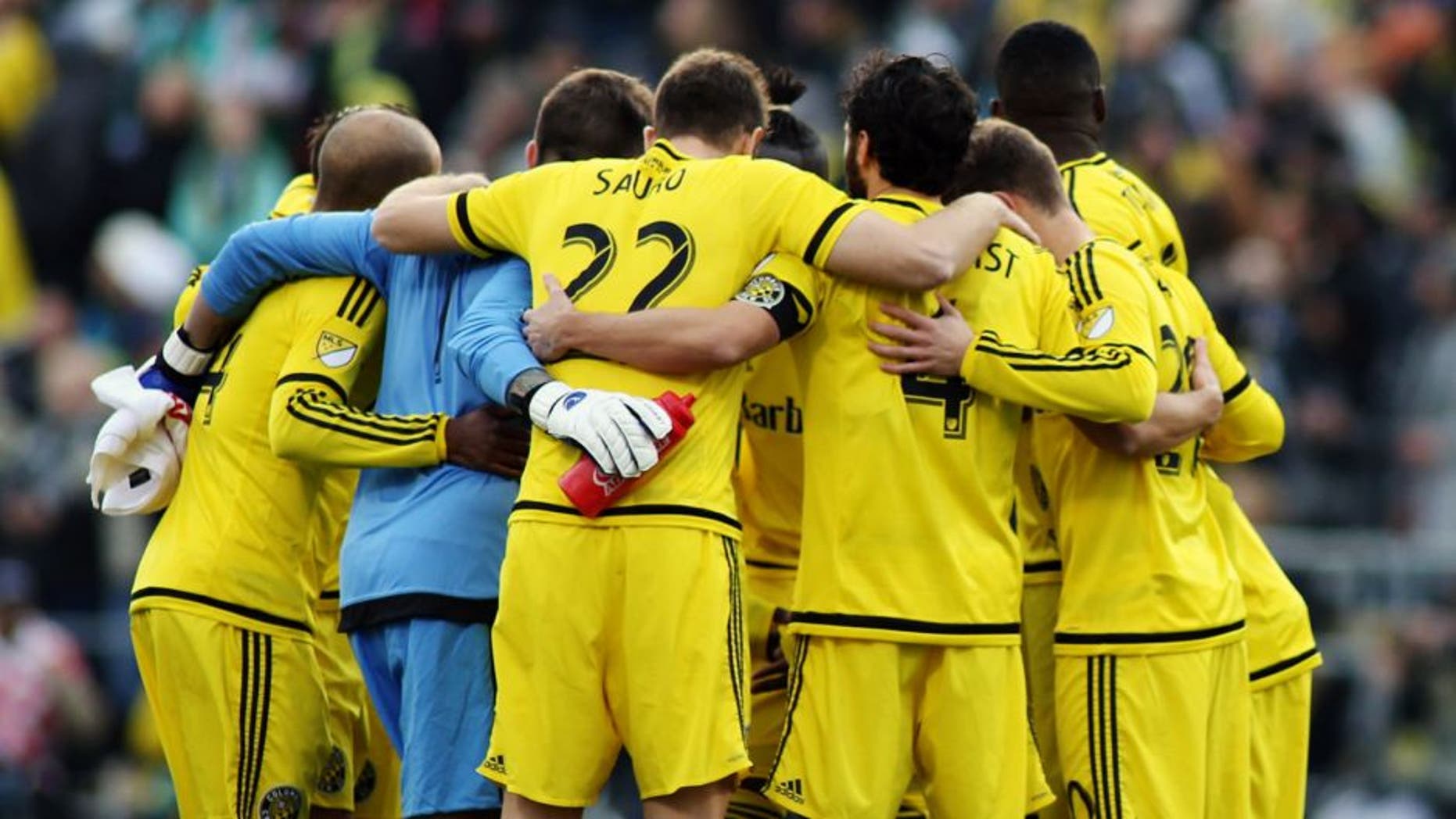 If 2015 yielded vindication for Columbus Crew SC and Gregg Berhalter's enterprise, 2016 could generate fulfillment for last year's MLS Cup runners-up. Since taking the reins in November 2013, Berhalter's revamp of the roster and implementation of a purposeful, build-from-the-back style of play significantly altered the club culture. A possession-oriented and finely balanced side, Crew SC hit teams every which way en route to a deep playoff run last season. Built for the long haul, they have all the pieces to make it happen again, so what's there not to like? Here are three noteworthy things to keep a close eye on:
1. Key core remains
After a busy offseason chock-full of transfers, hardly any teams around the league came out of it having retained a core group players. Crew SC being one of the few exceptions, that is. The club withheld all 11 of its MLS Cup starters, most notably the spunky attacking pair of Kei Kamara and Ethan Finlay along with the midfield tandem comprised of Wil Trapp and Tony Tchani. Year-over-year stability, the most prevailing building block of a MLS Cup contender, is difficult to come by in this league ... and Crew SC have it. Consider them a lock for favorites in the East.
2. Will Trapp-Tchani reap more benefits?
After scoring 58 goals as a team in the 2015 regular season --€" tied with Toronto FC and second only to the New York Red Bulls -- one could argue that Kei Kamara's output and his direct supply line will be the key talking point in 2016. The partnership between Wil Trapp and Tony Tchani, however, is every bit as conducive to Berhalter's setup and important to whatever success Crew SC will have. Trapp's instincts and comprehensive passing range from a deep-lying, holding midfield role will do well to once again complement Tchani's predilection for getting into the attack as a thorough, box-to-box midfielder.
3. Last year's leaky defense a big question mark
For as ruthless and high-octane as their attack proved to be, defensive issues compounded for Crew SC throughout the 2015 campaign. To put it into perspective, of the 12 teams that qualified for the playoffs, only Toronto FC (58) shipped more goals than Crew SC (53). Granted, late-season additions Gaston Sauro and Harrison Afful shored things up in the latter stages and this year's added depth of Amro Tarek and Corey Ashes should help alleviate and bolster the back line. But one must not turn a blind eye to the defensive frailties that plagued this team in crucial moments when the stakes were highest.