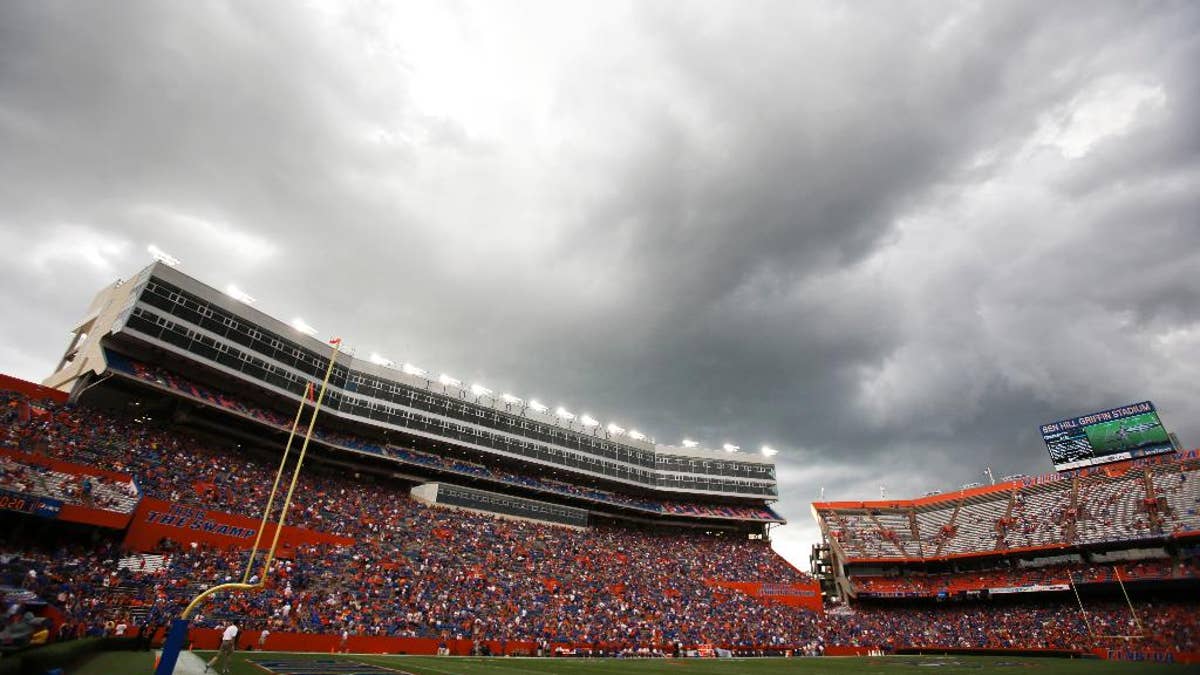 GAINESVILLE, Fla. – Florida and Idaho have agreed to cancel their postponed season opener.
The Gators announced Wednesday that they decided not to reschedule the game, which was called Saturday night after heavy rain created unsafe field conditions.
The schools agreed to play a game in Gainesville in 2017; both will play 11 games this season.
The Vandals still will get their contracted $975,000 for making the trip to Gainesville this year.
Florida, meanwhile, will refund millions in ticket sales, although insurance is expected to cover all or most of the lost revenue.
Both teams have an open date on Saturday, Oct. 25, but neither was eager to give up a much-needed bye week in the middle of conference play. So they agreed to declare Saturday's opener a "no contest."