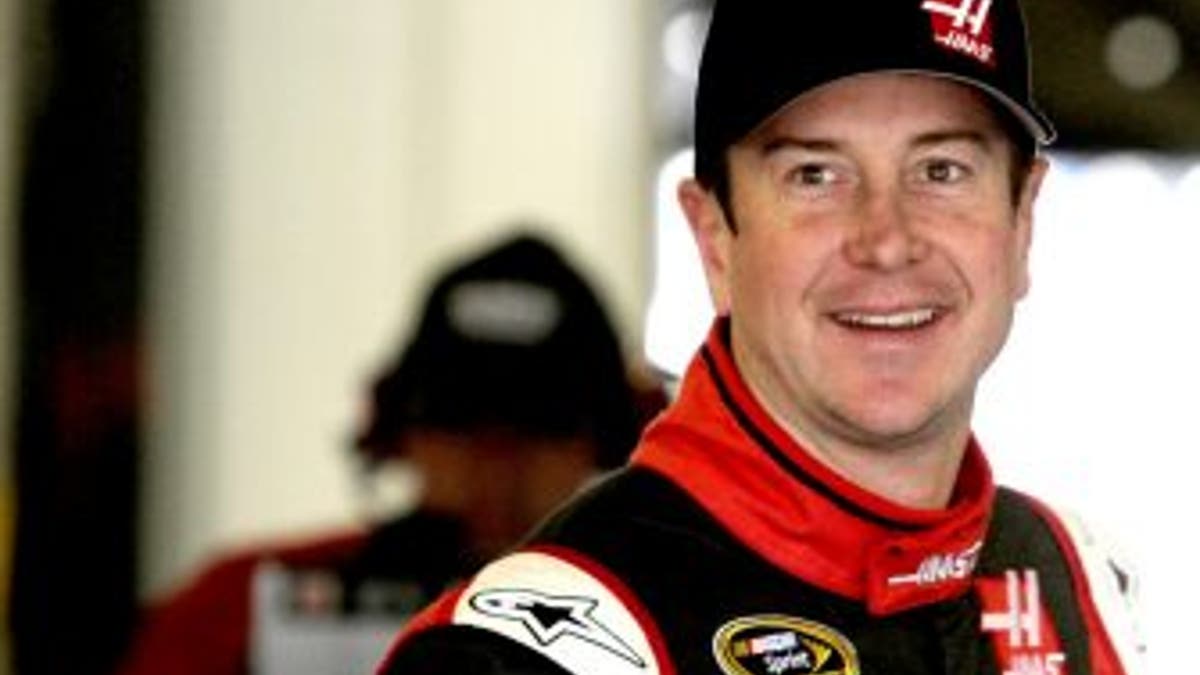 A visit to the Tricky Triangle might just be the boost Kurt Busch needs to get his season headed back in the right direction.
Busch, the 2004 NASCAR Sprint Cup Series champion, is in his first year with Stewart-Haas Racing, which this year is running a fourth car for the first time. With a new team and a rookie crew chief in Daniel Knost, it's understandable that Busch and the team have had some teething pains this year.
Fortunately for Busch, a victory at Martinsville Speedway in late March virtually locked him into the Chase for the Sprint Cup, which is good because since he's struggled mightily, with five finishes of 29th or worse in the last seven races.
But so far at Pocono Raceway, Busch and the No. 41 SHR Chevrolet have looked stout. Friday afternoon, Busch qualified on the outside of Row 1 for Sunday's Pocono 400, with a lap just 0.002 seconds slower than pole-winner Denny Hamlin. Busch was also fourth on the speed charts in Friday's lone practice round and ninth in the first practice round Saturday morning.
The results are encouraging for Busch, who has two race victories and 10 top-five finishes in 25 starts at Pocono.
"We came here with a new approach and to try to get out front ends to settle into the racetrack a little better," Busch said after qualifying late Friday afternoon. "And this track can lead into finding some comfort with how smooth it is from the repave. I was really surprised that we had the speed for the pole today on just our first attempt at trying something a little different. So it's great to cash in."
Starting up front on Sunday should pay dividends for Busch.
"The outside pole is great and it's good for all day long on your starting position, your race sequence and your pit box selection," said Busch. "Our crew chief will get a nice pit box selection and that will help us with ease and congestion on pit road."
In the race, execution will be critical. And in-race execution is often one of the toughest challenges for any young team.
"As the race progresses, we just have to make the right changes to the car," said Busch. "I'm glad we were able to apply something new to the car this weekend and to see a good result right away. It's not a big victory or a small victory. It's just nice to confirm a change on the car and see it go the right direction."
The big test will be on Sunday, but for now, Busch is looking a whole lot better and that's a step in the right direction.