Even with limited practice time, Jazz won't risk fatigue in preseason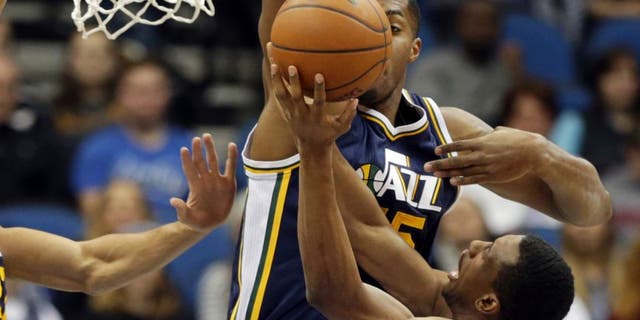 NEWYou can now listen to Fox News articles!
It's a somewhat open secret in the NBA that teams don't get a ton of time to practice once the season is in full swing. The travel, media obligations and film study sessions take up most of the time between games, and players have to rest and recuperate, too.
That means the preseason is vital, since it's when teams can install new schemes and fix mistakes they catch early. The urge, then, might be to make the most of every minute and drill guys until they're exhausted.
It was the approach for the Utah Jazz last year, but in the second season under coach Quin Snyder, things will be different, according to the Salt Lake Tribune:
"We've had guys that had long summers and we had a good group come back to Utah early," Snyder said. "I think our guys were in pretty good shape when the [preseason] started. … So I'd rather have them present both mentally and physically than worn down.
As Snyder hinted, many members of the Jazz played overseas for their national teams during the offseason -- hard-fought games that took a toll (beyond the obvious, with the injury to Dante Exum).
If the players are in game shape already, then much of the work is done, and that lets the Jazz sharpen their execution and planning. Just because the team isn't on the floor all the time doesn't mean the progress in Utah has slowed.
MORE NEWS: Want stories delivered to you? Sign up for our NBA newsletters.