Errant screw means Denny Hamlin will start out back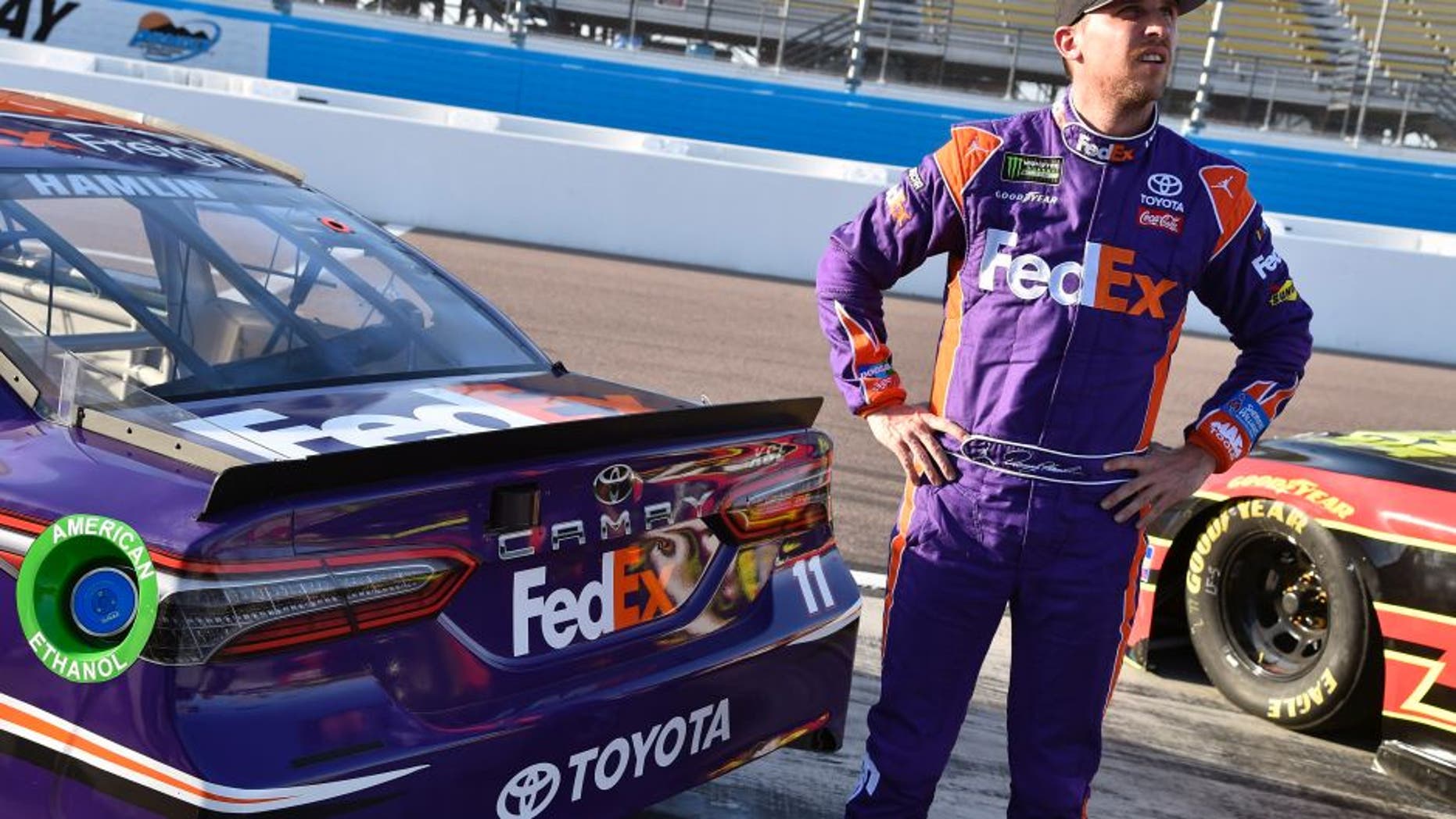 Denny Hamlin caught a bad break Friday afternoon and will now have to start Sunday's Camping World 500 at Phoenix Raceway from the rear of the field.
The reason was an errant screw.
Yes, you read that correctly: a screw.
As you can see from this tweet from Mike Wheeler, Hamlin's crew chief on the No. 11 Joe Gibbs Racing Toyota, Hamlin ran over a screw in the first round of qualifying on Friday at Phoenix.
And since NASCAR requires the teams to start the race on the same tires they qualified on and doesn't allow tire changes, Hamlin was out of luck.
The team had no choice but to change the punctured tire and for that, they will have to start at the back of the race.